Bird Call
8 November, 2022

-

19 November, 2022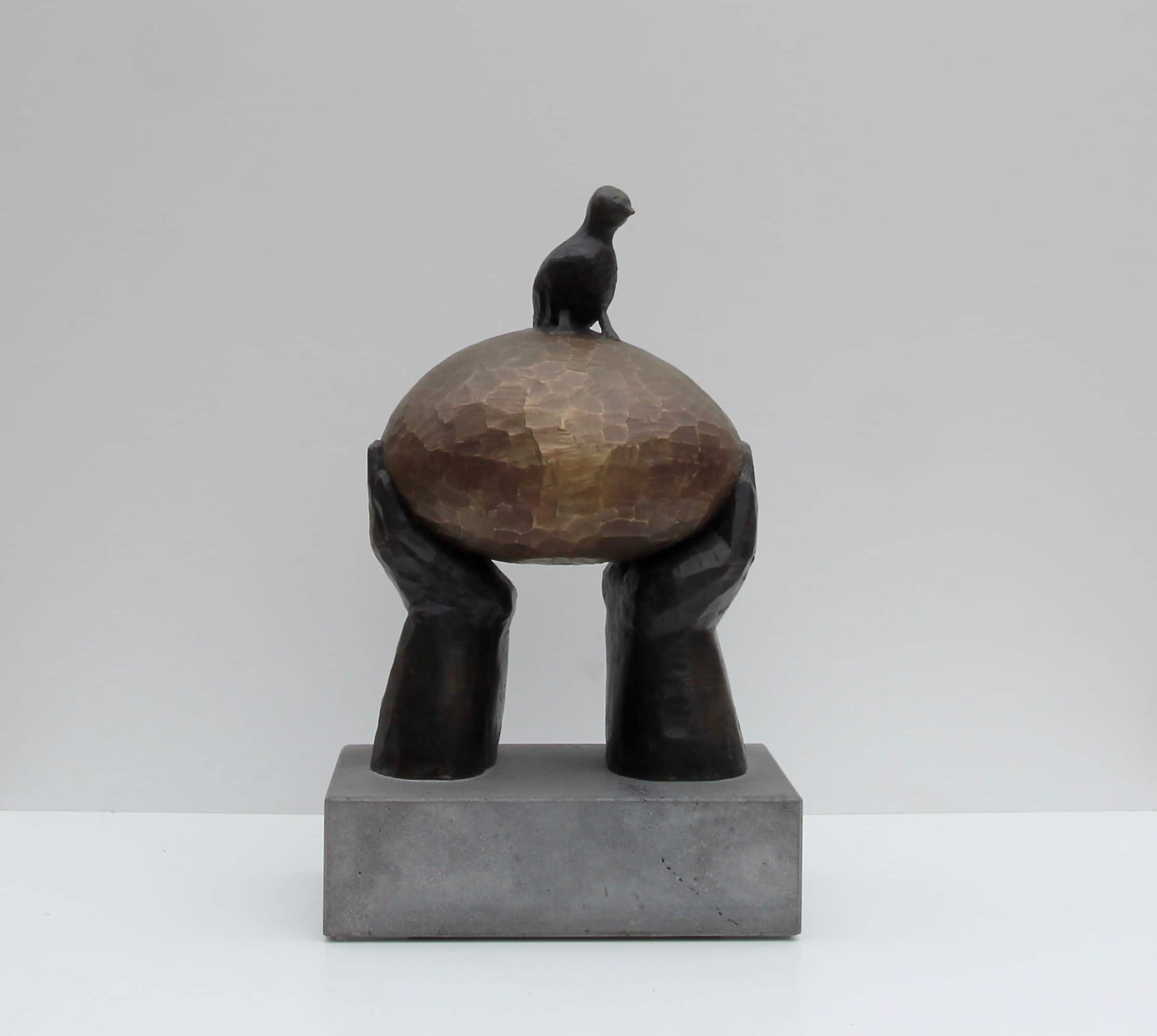 8 – 19 November 2022

hours:
Tuesday – Friday: 12pm – 6pm
Saturdays: 12pm – 4pm
Tuesday and Friday evenings: 6pm – 8pm
admission: Free
reverence, Mother Earth, piece, conscience, nurturing, and nesting…
The works in Bird Call reflect humanity's social conscience regarding the natural environment, and the impact we collectively impose on the ecosystem and the self through ignorance and greed.
To Mike Nicholls, the idea of the bird – and the cycle of life associated with it – is rich in metaphors for reverence, Mother Earth, peace, conscience, nurturing, and nesting.
Nicholls references these subtle messages to explore the concept of the primal being. It is with a primordial lens in mind that Nicholls strives to sculpt universal concepts, and the emotional impact of our existence.
Born in 1960, Mike Nicholls grew up on a dairy farm at Narre Warren North on the out skirts of Melbourne, where he still has a studio-gallery and maintains the family property.
He majored in sculpture at the Caulfield Institute of Technology receiving a high distinction in his final year for his fabricated steel sculptures.
From the formal training in abstraction, where he concentrated on line, balance, movement and gesture, Mike migrated to Fitzroy in the early eighties becoming a founding member of Roar Studios, his work influenced by the fellow artist's of Roar, made a shift to expressionistic figuration.
By the mid 1980's the artists eye sought to simplify his previously visually busy works, Nicholls has slowly cultivated his quietly methodical practice; paring it back and reducing it to an elemental visual diary.
Mike has sought to incorporate an Australianness within his art; much of his reference has been visually and culturally sourced through travelling on plien air painting trips for months at a time, spending time on relatives cattle stations in central Queensland and visiting remote areas within Australia. Mike has held woodcarving workshops in remote aboriginal communities of Cape York and the Torres Strait, ass well as extensive over seas travel.
He has developed a deeply personal vocabulary of motifs, striving to create a sense of feeling and or place, focusing on his ultimate goal of imbuing his work with expression, soul and a reflection of the human spirit.
Opening Night: Tuesday 8th of November from 6pm – 8pm
You are warmly invited to join us in celebrating the opening of 'Bird Call', a reflection onto the human's consciousness of the world that surrounds us.
Artist Talk with Mike Nicholls: Saturday 12th of November 3-4pm
Please join Mike Nicholls for a free event where the public can gain insight into his impactful and inspired work.
Please RSVP to this free event by contacting [email protected] 
We can't wait to see you!