This life of accretion
30 May, 2017

-

10 June, 2017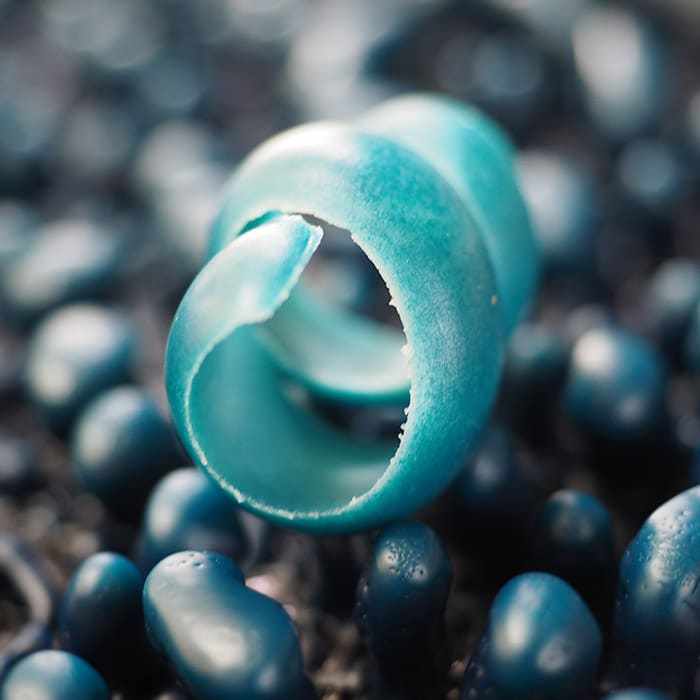 30 May-10 June 2017

hours:
Tuesday – Friday 11am to 5pm,
Saturday 12pm to 4pm
admission: Free
…raised surfaces and striking colour evoke a meditative experience…
This life of accretion is an exhibition of sculptural, encaustic paintings. Artist Taryn Lee-Steere has developed this style of work unlike any other Australian artist.
While the work is process driven, Lee-Steere's intent is to make lyrical work of visual beauty that entices the viewer to at once be intrigued by the process and moved to think about the intent.
The action of applying molten wax and reducing each layer by way of fusing, to use the words of Bronwyn Oliver, results in "a conceptual and physical process of building and taking away at the same time."
With a brush as Lee-Steere's primary tool, the slow repetitive movements that encaustic requires allows her to focus closely on the precision of the work. The resulting raised surfaces and striking colour evoke a meditative experience that encourages us to look actively at the art and then back inwardly within ourselves, revealing underlying concepts relating to time slippage, memory and illusion.
The relief qualities make it a distinct hybrid – part painting, part sculpture. The haptic quality makes this work not only dynamic and innovative but also lustful and sensual. This connects artwork and viewer, mind and body, thought and sensation, idea and emotion.
The works in This life of accretion have a sublime quality. Thought provoking, mysterious and abstract, with a wide array of references, both natural and cultural that are embedded in them.
This life of accretion will include sculptural encaustic paintings, miniature resin casts of encaustic paintings, as well as polyester and resin sculptural works.
This life of accretion is Taryn Lee-Steere's third solo exhibition in Melbourne and a continuation of her exploration of intricate and interesting processes that are born of a desire to push artistic boundaries.
Born and raised in the North West of Western Australia and with a degree in Printmaking from Edith Cowan University in Perth, Taryn has lived and worked in Melbourne since 1999.
Process is very important to Lee-Steere's practice and the process is most often long. Time consuming, laborious and often arduous. It is repetitive and continuous, and not without frustration. Sometimes one must keep making the same marks, doing the same actions, without losing concentration, enthusiasm or hope; this sometimes drudge, in itself is a suitable life metaphor. Wherever she begins she invariably returns to her 'signature' marks and motifs. The soft sculptural curves/leaf/teardrop shapes that sometimes hinge (unintentionally) on being sexual have become a constant. They ooze like blood flow that will not be stemmed. Her hand returns to, and makes these marks. She holds onto them and they hold onto her. They seem to be her pets. Her familiars. Her comfort. Her calm. While the imagery (or non-imagery, as the case may be) has changed over the journey, these motifs and shapes have remained and she attributes this to a kind of stability/characteristic that holds her steady, often subconsciously, through the highs and lows, the dips and gullies of life.
Taryn will be giving a demonstration of her encaustic practice in the gallery.
Date: Saturday 3 June
Time: 1pm
FREE, ALL WELCOME!