Songs of Longing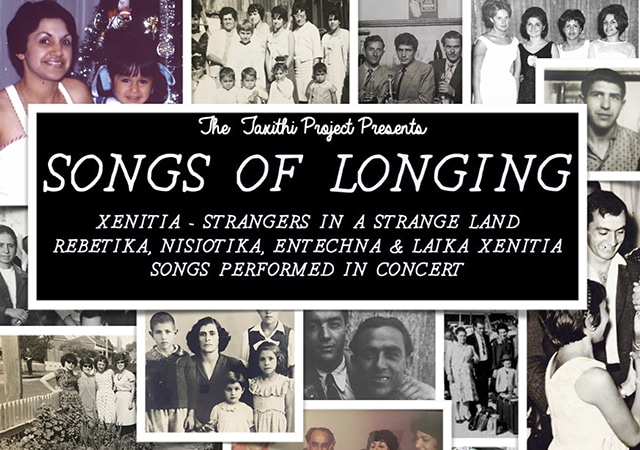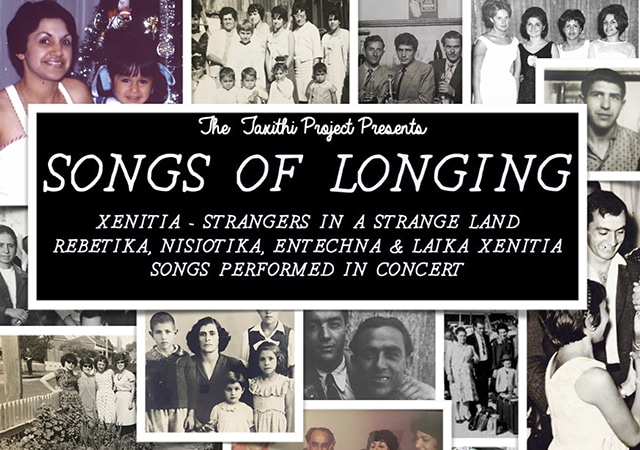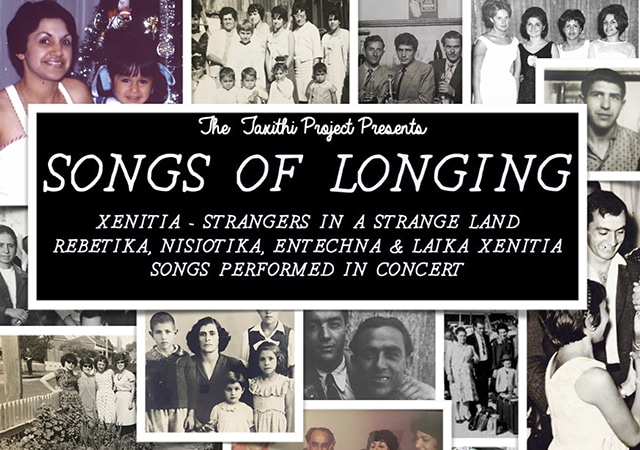 Wednesday 9 October 2019

duration: 70 minutes + interval
time: 7:30pm
ticket price: $35 – $45
bookings: 03 9662 9966
"Xenitia" is more than a word, it encapsulates the feeling of otherness, the act of leaving family and home, the vast history of self-exile and economic migration.  It celebrates the two- sided coin of the Greek spirit: joy and pain.
Between 1952 and 1971 over 160,000 Greeks migrated to Australia.
Helen Yotis Patterson, writer & performer of Taxithi: An Australian Odyssey, has collected stories and paired them with the beautiful songs dedicated to the Greek diaspora longing for home. Featuring songs from composers including Stelios Kazantzidis, Manos Loïzos, Stavros Kougioumtzis, Manos Hadjidakis and Mikis Theodorakis performed by virtuoso bouzouki player Jacob Papadopoulos, pianist extraordinaire Andrew Patterson and powerful vocalist Helen Yotis Patterson.
Ticket Prices:
Full: $45
Senior: $38
Concession: $35
Group 6+: $38
Concessions:
Pensioners/Full-time students/MEAA members
NO BOOKING FEE SURCHARGE