SHORTS@45
6 June, 2016 : 6:00 pm

-

7:30 pm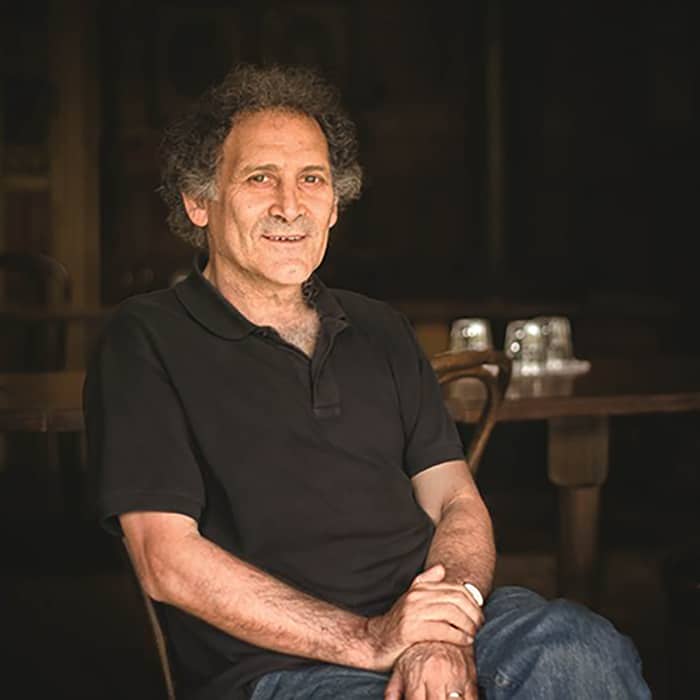 SHORTS@45 returns with New Stories From Old Friends
SHORTS@45 returns with New Stories from Old Friends.
Following on from its debut season in 2015, SHORTS@45 returns with a fresh programme full of surprises.
Each SHORTS programme features excerpts of new releases of fiction and non-fiction, lovingly read by their authors. Curated by Dina Ross, readings are followed by a Question and Answer Session hosted by fortyfivedownstairs' Artistic Director Mary Lou Jelbart. SHORTS@45 aims to entertain, inform, and challenge. But one thing's for sure, each programme showcases the best of Australian writing talent.
In our first programme for the year, New Stories from Old Friends, one of Melbourne's favourite writers, Arnold Zable, will read from his newly-released work of non-fiction The Fighter and acclaimed novelist Rod Jones gives us a sneak preview of his new novel The Mothers.
Both releases showcase Melbourne in times gone by. The Fighter tells the true story of Henry Nissen, a champion boxer from working-class Carlton who fought his way up to the top in the 1970s. In The Mothers, Rod Jones takes the reader back to Footscray in 1917, the conservative Victorian society of 1952 and student digs in 1975 Fitzroy. Interweaving the lives of three generations of Australian women, The Mothers is a book about secrets.
SHORTS@45 is supported by Australian Book Review, Collins Booksellers and Hill of Content.
Arnold Zable is a highly acclaimed novelist, storyteller, educator and human rights advocate. Formerly a lecturer in the Arts Faculty in Melbourne University, Zable has worked in the USA, Papua New Guinea, China, and many parts of Europe and Asia. Zable is a patron of Sanctuary, the Eastweb Foundation and the Victorian Storytellers Guild, a former member of the Immigration Museum Advisory Committee, and former President of International PEN Melbourne. He has conducted writing workshops
throughout Australia, and worked with refugees, immigrants, the homeless, the profoundly deaf, Black Saturday bushfire survivors, problem gamblers and other groups, using writing as a means of self-understanding and healing.
Arnold Zable's books include Jewels and Ashes, The Fig Tree, Café Scheherazade, Scraps of Heaven, Sea of Many Returns and Violin Lessons. He lives in Melbourne.

Rod Jones's first novel, Julia Paradise (1986), won the fiction award at the 1988 Adelaide Festival, was shortlisted for the Miles Franklin Award and was runner-up for the Prix Femina Étranger. It has been translated into ten languages and is now available as a Text Classic. His four other novels, Prince of the Lilies, Billy Sunday, Nightpictures, and Swan Bay, have all either won or been shortlisted for major literary awards.
Ticket price:
$20 – includes a glass of wine.
Readings are followed by a Question and Answer Session hosted by fortyfivedownstairs' Artistic Director Mary Lou Jelbart