QUIETUDE of the land, the figure and the flower
19 January, 2021

-

30 January, 2021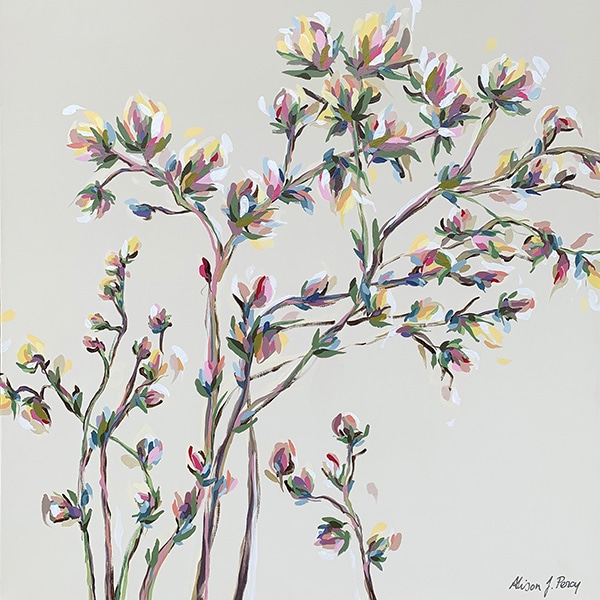 QUIETUDE of the land, the figure and the flower
19 – 30 January 2021
hours:
Tuesday – Friday 11am to 5pm,
Saturday 11am to 3pm,
26 January: 11am to 3pm
admission: Free
…layering of contemplative, gentle and meditative actioned marks…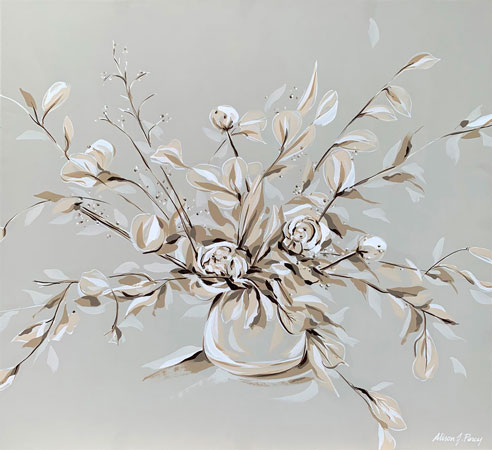 Working as an Australian artist, Alison Percy is inspired by natural forms – capturing the land, the figure and the flower has become an obsession. Percy's energetic and passionate nature reflects in her continued fascination in the balance and sensitivity of fluid line while making her mark.
The layering of contemplative, gentle and meditative actioned marks reflects this passion and was the catalyst for quietude in place and space. This body of work is a series of landscape, figurative and floral paintings on linen, cotton canvas, Japanese paper and yupo using acrylic paint, ink and black carbon – created in the studio and from the live model.
The use of intuitive calligraphic fluid line in my work reflects an honest connection through the artist and onto the surfaces of natural fibre. Percy's fascination with Japanese calligraphy art is evident in her work, whilst recognising traditional painting techniques the works maintain a progressively contemporary style.
Alison Percy is an Australian artist living near the Murray River in Albury on the border of NSW and Victoria. Working in the creative industries has been Percy's life. She completed an Associate Diploma in Visual Arts while training as a graphic designer in a fast paced advertising art department.
Percy has developed a diverse range of skills over her career. Her eye for detail and passion for all things art, design and colour has seen her tutor Illustration, Design and Visual Arts at Wodonga Institute of TAFE to Painting and Life Drawing at Murray Art Museum Albury.
Percy's energetic and passionate nature reflects across landscape, figurative and floral works which varies from a loose and instinctive mark to one that is highly considered. Intuitive use of fluid line initiates an honest connection through the artist and onto the surface using ink, charcoal, acrylic and gouache onto linen and paper.
After 36 years working as a designer, interior design consultant and calligrapher, she took a leap of faith in October 2018 to focus solely on her visual arts practice – which has opened the door to residencies, awards plus ongoing exhibitions, private sales and commissions. Her first solo was in May 2015 and the upcoming solo exhibition at fortyfivedownstairs in January 2021 will be her 11th along has been apart of 36 group exhibitions…excited by the continued growth, Percy remains focused on 'enjoying the journey'!
Taking the plunge: from designer to artist
Talk by Alison Percy
Saturday 30 January, 1.30pm
As part of her solo exhibition QUIETUDE of the land, the figure and the flower, Alison Percy will give an artist talk about her career as a graphic designer, and her recent transition to full time artist. Many creatives span multiple disciplines, so Alison will talk through her personal journey of Art + Colour + Design from the commercial world to the world of the artist. Similarities, differences and all of the fun and challenging parts in between!
FREE EVENT
Please RSVP to [email protected]