Pop Up Exhibition
25 - 25 October
|
Recurring Event
(See all)
An event every week that begins at 11:00 am on Saturday, repeating until 5 November, 2016
25 October – 5 November 2016

hours:
Tuesday – Friday 11am to 5pm,
Saturday 12pm to 4pm
OPEN ON MELBOURNE CUP DAY 11AM-5PM
admission: Free
Black Eye Gallery comes to fortyfivedownstairs for an exciting pop up photography exhibition!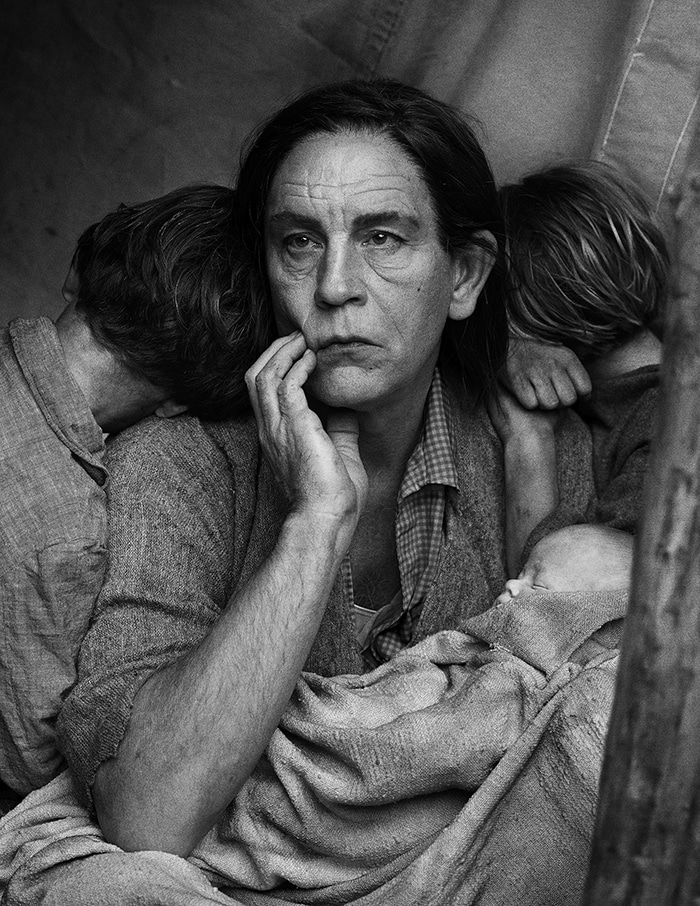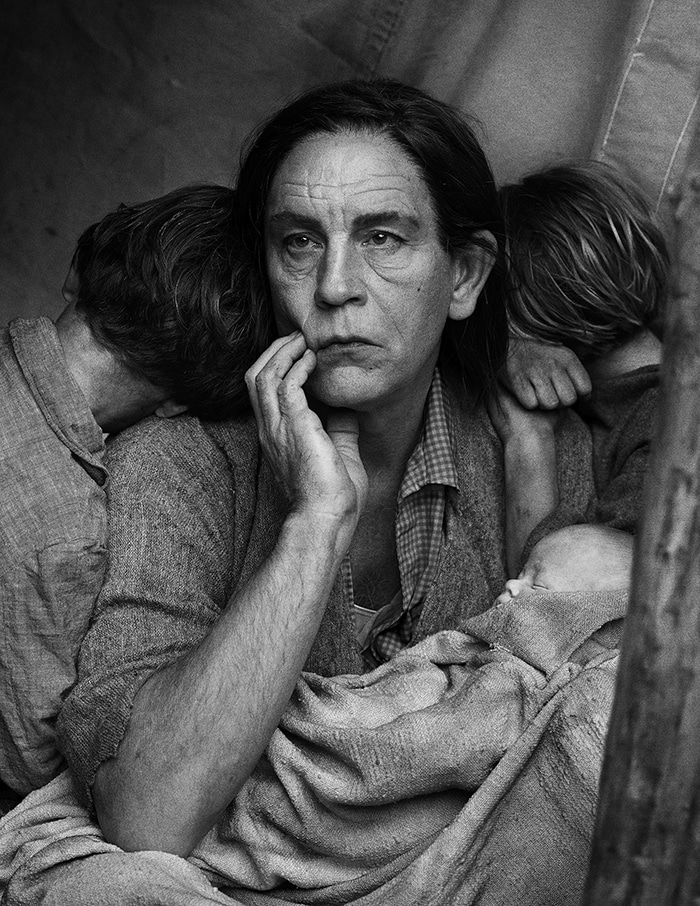 Renowned Sydney photographic gallery, Black Eye Gallery comes fortyfivedownstairs for an exciting pop up exhibition!
The exhibition will include full works from the famed Sandro Miller's (US) "Malkovich, Malkovich, Malkovich: Homage to Photographic Masters", a diverse portrait series by Frank Ockenfels (US), as well as pieces from the late Robyn Beeche's Fade to Black, Tom Evangelidis's Façade, Mclean Stephenson's Extracts, and more.
For the first time, Miller's 2013 Malkovich, Malkovich Malkovich series, which honours the men and women whose photographs shaped his career, will be shown in Melbourne. After selecting forty images to emulate, Miller contacted John Malkovich, who instantly agreed to participate and iconic images such as Irving Penn's portrait of Truman Capote crouched in a corner; Bert Stem's photographs of Marilyn Monroe; Dorothea Lange's image of a migrant mother during the Great Depression; Robert Mapplethorpe's self-portrait with a gun; Annie Leibovitz's image of John Lennon and Yoko Ono shot for Rolling Stone Magazine, among others were born. Malkovich, Malkovich, Malkovich: Homage to Photographic Masters pays homage to photographic history through the genius of a photographer and his muse.
Los Angeles-based portrait photographer Frank Ockenfels believes that rules do not have a place in photography. Decades have been spent harnessing his feverish imagination as a photographer and director resulting in a wealth of fantastic imagery that, by his own intention, defies any one style. Ockenfels' unorthodox philosophy permeates his entire process, from his tactile experimentation in his journals, to his eclectic collection of lenses – often embracing their defects as points of difference in is work – to the range of personalities he captures, including high profile subjects such as Barack Obama, David Bowie, Hilary Clinton and George Clooney. Ockenfels' style is both unexpected and provoking, he approaches each subject with the same respect, along with the intent to create images that are well crafted, sometimes beautiful, sometimes bizarre, but never boring.
Black Eye, a gallery for contemporary photography, is committed to representing the photographic art form and all lens based media. They represent both established and emerging artists from Australia and abroad. Black Eye Gallery also stock publications by Australia's leading photographers.
Black Eye Gallery comes to fortyfivedownstairs from Sydney.