Meteorites from Earth
13 August, 2019

-

24 August, 2019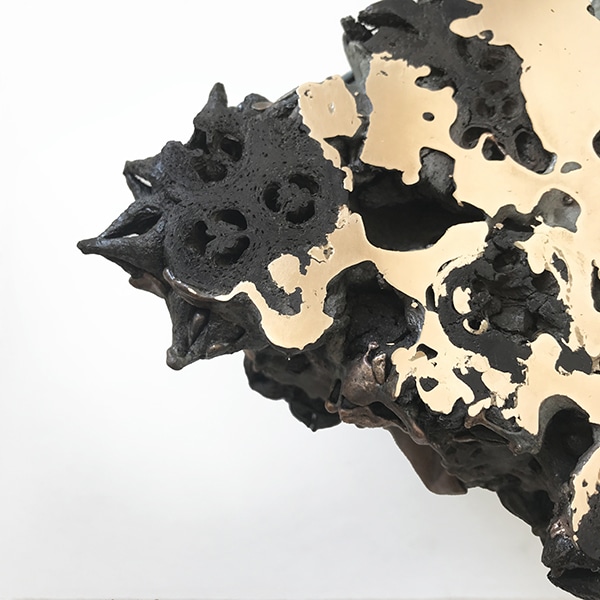 13 – 24 August 2019

hours:
Tuesday – Friday 11am to 5pm,
Saturday 11am to 3pm
admission: Free
… investigations into the timeless and formless intelligence within nature…
Meteorites from Earth is an amalgamation of artist Oliver Ashworth-Martin's fascination with space, nature and science, and his artistic practice.
The native seed pods of Australia have become a central theme Ashworth-Martin's work. Not only do they house and protect the multitude of new life, they also symbolise nature's continuous cycle of renewal and growth. These forms represent an endless flow of life coming into form, moving through form and leaving form.
Moving beyond traditional botanical studies my work transcends the everyday/mundane natural objects that we find scattering the land, and re-awakens a fascination with our natural world. When we become aware and mindful of our environment we see that what has always seemed so natural reveals how wondrously supernatural it really is.
Through a process of magnification, abstraction and a clear human intervention upon the native pods, the artist invites the viewer to engage in a deeper contemplation of these natural forms and see the hidden fractal order present within all life. Both his sculptural and two-dimensional practice are investigations into the timeless and formless intelligence within nature, the ghost in the machine. No matter what is removed there will always be another layer of truth waiting to be revealed.
Oliver Ashworth-Martin grew up in the Cotswolds, UK, and has been inspired and enraptured by nature from a young age. His artistic practice is intrinsically linked the the natural world, often using found natural object within his work or magnifying and abstracting these organic forms in order to offer his audience a new way of seeing their environment. For the artist when we become aware and mindful of our environment we see that what has always seemed so natural reveals how wondrously supernatural it really is.
After completing a Fine Arts degree at Cardiff School of Art and Design, UK, in 2008, Ashworth-Martin went on to work as production manager for Tom Price Studio's in London until 2014. The artist now lives and works as a full-time artist in Melbourne, Australia. His studio sits among the native trees and plants of Australia where he sources a lot of his seed pods.
The award winning artist's previous exhibitions include Nothing Lost at Westend Art Space, Form-Formless at Tacit Gallery, Bonaza (winner of the Contemporary Sculptor's Association Award 2017) YSG Melbourne, Scenic World Sculpture Trail (receiving a Highly Commended Award, 2018), From Nature (winner of the judges prize for his piece Connections, 2018), and Sherbrooke Gallery where he received a Highly Commended Traditional Botanical Award, Melbourne.
ARTIST TALK
Oliver Ashworth-Martin: Meteorites from Earth
Saturday 24 August, 11.30am
Join artist Oliver Ashworth-Martin for a fun and informative talk about his exhibition, his artistic practice and the otherworldly objects he has created.