Kefi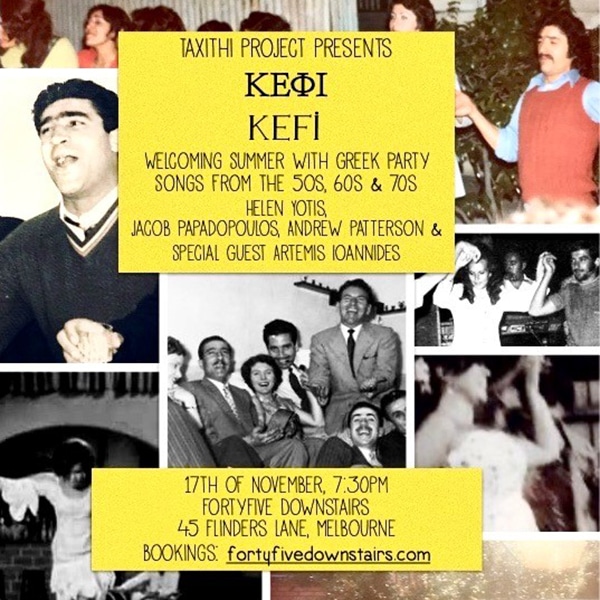 Wednesday 17 November 2021

duration: tbc
times: 7.30pm
ticket price: $49
bookings: 03 9662 9966
In accordance with government regulations, proof of full COVID-19 vaccination or valid medical exemption will be required for anyone over the age of 16 to enter fortyfivedownstairs.
Taxithi Project invites you to welcome summer with party songs from the 50s, 60s and 70s.  Songs from Greek records played on Australian record players at engagements, name day parties, Christmas and New Years Eve.
Featuring artists like Yiannis Parios, George Dalaras, Haris Alexiou, Giannis Poulopoulos and Jeni Vanou.
Let's shake off the year and spread a little joy!
Ticket Prices:
Admission: $49
NO BOOKING FEE SURCHARGE