Crossing: Beyond Baliseering
6 - 6 December
|
Recurring Event
(See all)
An event every week that begins at 11:00 am on Tuesday, Wednesday, Thursday and Friday, repeating until 16 December, 2016
An event every week that begins at 11:00 am on Saturday, repeating until 17 December, 2016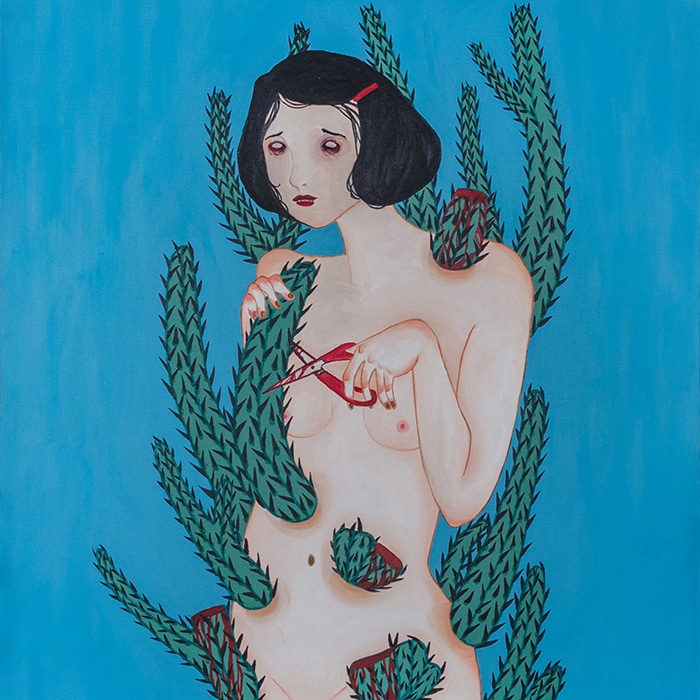 Presented by Project 11 in partnership with Multicultural Arts Victoria
6 – 17 December 2016

hours:
Tuesday – Friday 11am to 5pm,
Saturday 12pm to 4pm
admission: Free
…a glimpse of the ever growing contemporary art scene hailing from Bali…
Crossing: Beyond Baliseering presents Melbourne with a glimpse of the ever growing contemporary art scene hailing from Bali, Indonesia. This exhibition features works from emerging Indonesian artists exemplifying the dynamism of contemporary art beyond Baliseering, or in present-day expression, beyond the 'traditional art' Bali is famously promoted and known for internationally.
The policy of 'Baliseering' was first introduced in the 1920s by the Dutch colonial government to train locals to continue the traditional arts of dance, theatre, painting, sculpture and literature. Visually, this meant that art portrayed scenes of the Balinese in cultural activities and 'authentic' settings that fastened in the Balinese art identity through media and tourism. This exhibition will feature works of art from 11 contemporary Indonesian artists beyond the boundaries of baliseering, tackling themes of personal life experiences, environmental, social and political issues that may focus within the Indonesian context but resonates to the global stage. Crossing: Beyond Baliseering aims to highlight the artistic and thought-provoking talents of Indonesian artists and create a platform in understanding contemporary Balinese and Indonesian culture maintaining a cultural bridge between Indonesia and Australia.
Crossing: Beyond Baliseering comprises an extraordinary range of paintings, photography, sculptures, and large-scale installations exploring and reflecting Bali's visual and social culture in the contemporary society. The exhibition will include works from Art of Whatever, Aswino Aji , Budi Agung Kuswara (Kabul), Citra Sasmita, I Made Suarimbawa (Dalbo), Kemal Ezedine, Natisa Jones, Slinat, Valasara, Wayan Upadana, and Yoesoef Olla.
This exhibition is presented by Project 11 as part of Multicultural Arts Victoria's Asian contemporary arts festival Mapping Melbourne 2016. The artists will be in Melbourne for an artist talk on Wednesday 7 December 2016, Yasuko Hiraoka Myer Room, Sidney Myer Asia Centre, University of Melbourne.
Images courtesy Project 11.