A City Unpolarised
16 - 16 August
|
Recurring Event
(See all)
An event every week that begins at 11:00 am on Tuesday, Wednesday, Thursday and Friday, repeating until 26 August, 2016
An event every week that begins at 11:00 am on Saturday, repeating until 27 August, 2016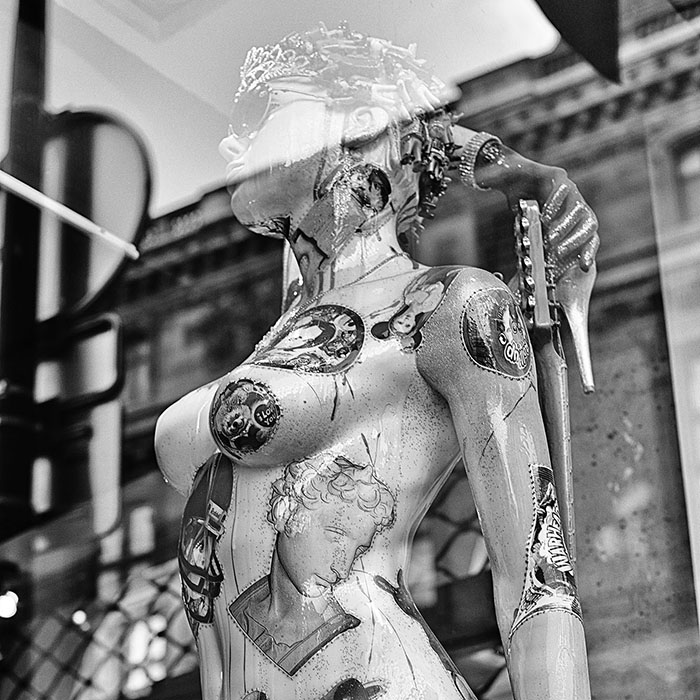 16-27 August 2016

hours:
Tuesday – Friday 11am to 5pm,
Saturday 12pm to 4pm
admission: Free
By uniting the reflections with the mannequins behind the glass, artist Steve Greenaway transforms and transports them…
Shot over a two-year period in cities including London, Sydney, Paris and Auckland, A City Unpolarised overlays urban streetscapes with fashion shopfronts.
By uniting the reflections with the mannequins behind the glass, artist Steve Greenaway transforms and transports them, redefining both the figure and the space.
The layers of light, texture and familiar content allow the eyes of the audience to travel around the images, and often discover something new that they didn't notice upon first glance.
London-born Steve Greenaway had his sights set on crafting stories from a young age. His dad, a carpenter at the BBC, often took him to work to see new film and television sets and it set the scene for his creative aspirations.
Steve creates a narrative through imagery and captures intriguing moments in time that all-too-often go unnoticed. His compositions are unpredictable and often charged with a healthy dose of his trademark wit.
Steve was a finalist in the 2014 Head On Portrait competition, a four-time finalist in the Sydney Morning Herald's 'Shoot the Chef' competition and his portrait entitled 'Trudy' made Capture Magazine's distinguished 'Best Portraits' list in 2013.
Steve's commercial clients include Toyota, Fujitsu, 3M, Bose, Panasonic, Visa, Campbells, Harley Davidson, Canon, Jim Beam and Vodafone.