HERE
1 – 26 September 2020
Curated by Livia Kenney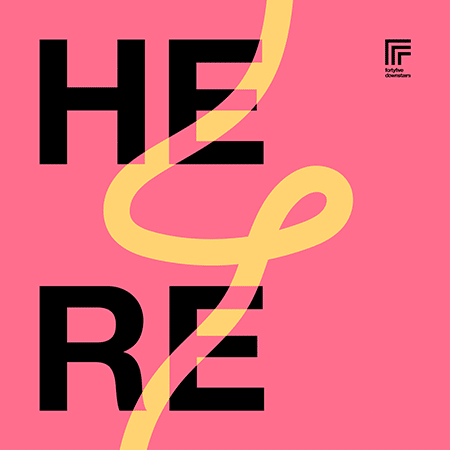 We often see the arts framed as a luxury, but in times of distress and confusion we turn to artists to provide analysis, to process difficult ideas and feelings, and for comfort. Especially now, the sense of humanity and connection that art can bring is essential. Luckily for us, while the rest of the world has been shutting down, artists have been finding new ways to explore, create, and engage. And, after a challenging start to the year, fortyfivedownstairs is excited to announce our first group show of 2020, HERE.
HERE brings together the work of 25 accomplished Victorian artists who have continued to grapple with ideas big and small throughout this challenging time. The exhibition includes artworks from artists' past practices that explore the themes of resilience and growth, as well as works that display an evolution of creative practice amid the chaos of the past few months – an act of resilience and growth in itself!
Galleries are also exploring different ways to engage with our audiences and exhibit in this new normal. For fortyfivedownstairs this means bringing these works together and creating an online portal for audience members to view the works. Each of the artworks featured in HERE are available to view and purchase below.
We cannot wait to welcome back our wonderful Melbourne community, however you're able to visit!
Exhibition catalogue PDF low res
Exhibition catalogue PDF high res
This exhibition is supported by the Victorian Government through Creative Victoria.
Hands All Over 7
Serap Osman
"I can't breathe"
Gavin Brown
SOLD
Blue Mallee
Judy Holding
It's A Womxn's World
Marisa Mu
Fear and Loathing in L'Australie - Lungs
Georgia MacGuire
Scroll series
Michael Pearce
Interrupted Landscape
Mark Chu/Tom Gerrard
LOVE HOPE TRUST
Marco Luccio
Let's Get Loud
Janno McLaughlin
SOLD
One Million Dollars Only
James Hale
Miss Information
Chris Orr
SOLD
Through a Glass Darkly
Cally Lotz
Randomness, Save me, We are nature
Anna Taylor
Forced Archive: Wollemi Pine
Amanda Johnson
High Country Seclusion
Alison Percy