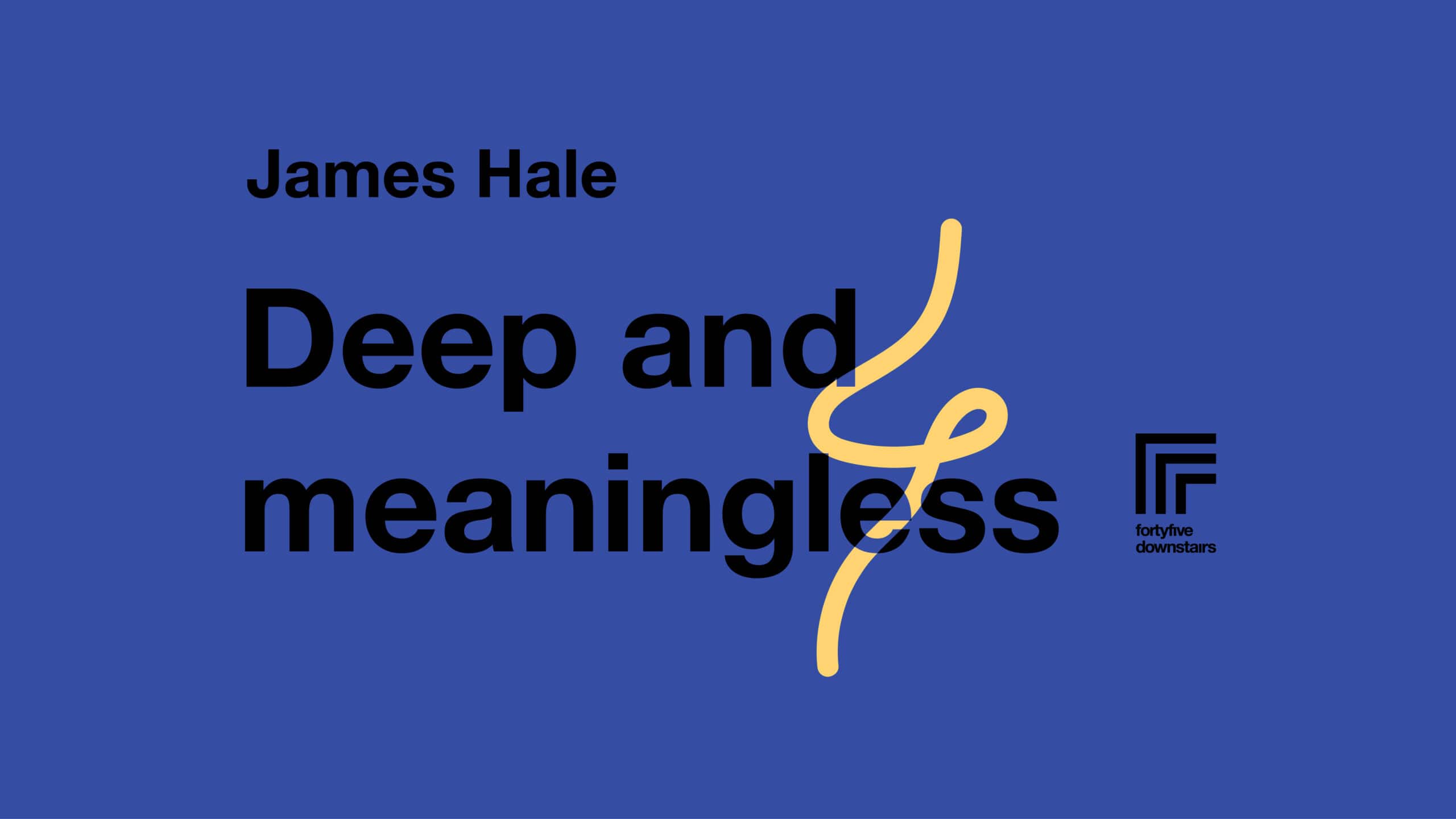 Deep and meaningless
James Hale
2 – 27 November 2020
With the exception of solitary confinement, it's difficult to imagine more fertile ground for being lost in your own thoughts than Melbourne's prolonged lockdown. 
This necessary drought of intimacies was entirely outside my (and every Melburnian's) realm of experience, leaving in its wake an itch that online connections, as useful as they are, just couldn't scratch. Without work, socialising, travel, eating and drinking out, or (ahem) dating, my internal monologue monopolised my time. 
Through the fog, memories made their first appearance in decades. Out of nowhere, recollections of conversations, gossip, and fights (both real and imagined) would jostle with flash-backs of romantic liaisons, some meaningful, some not, some hot, some disastrous. 
Isolation would manifest in unusual ways. Awake at 4am and unaware of what day it was, I would jump on Google to fact-check a bizarre and incoherent train of thought, or lose large chunks of time in the frenzied research of an obsolete celebrity. 
I watched in horror as an already federally maligned and woefully underfunded arts community was devastated some more. Artists, suddenly deprived of money, space, materials, and community still managed to create marvellous things. 
Some of the works in this exhibition were made immediately before the pandemic, others were made in the midst of lockdown. All of the works convey the strange but not entirely unpleasant sense of time spent alone in a shuttered city, something in between a sentimental reflection, and a blitzkrieg.
James Hale is a queer artist living and working in Melbourne. He makes colourful text-based paintings and austere drawings on cardboard. James was the winner of the 2020 Fifty Squared Art Prize and is a finalist in the 2020 Paul Guest drawing prize.
This exhibition is supported by the Victorian Government through Creative Victoria.