James Hale Online Exhibition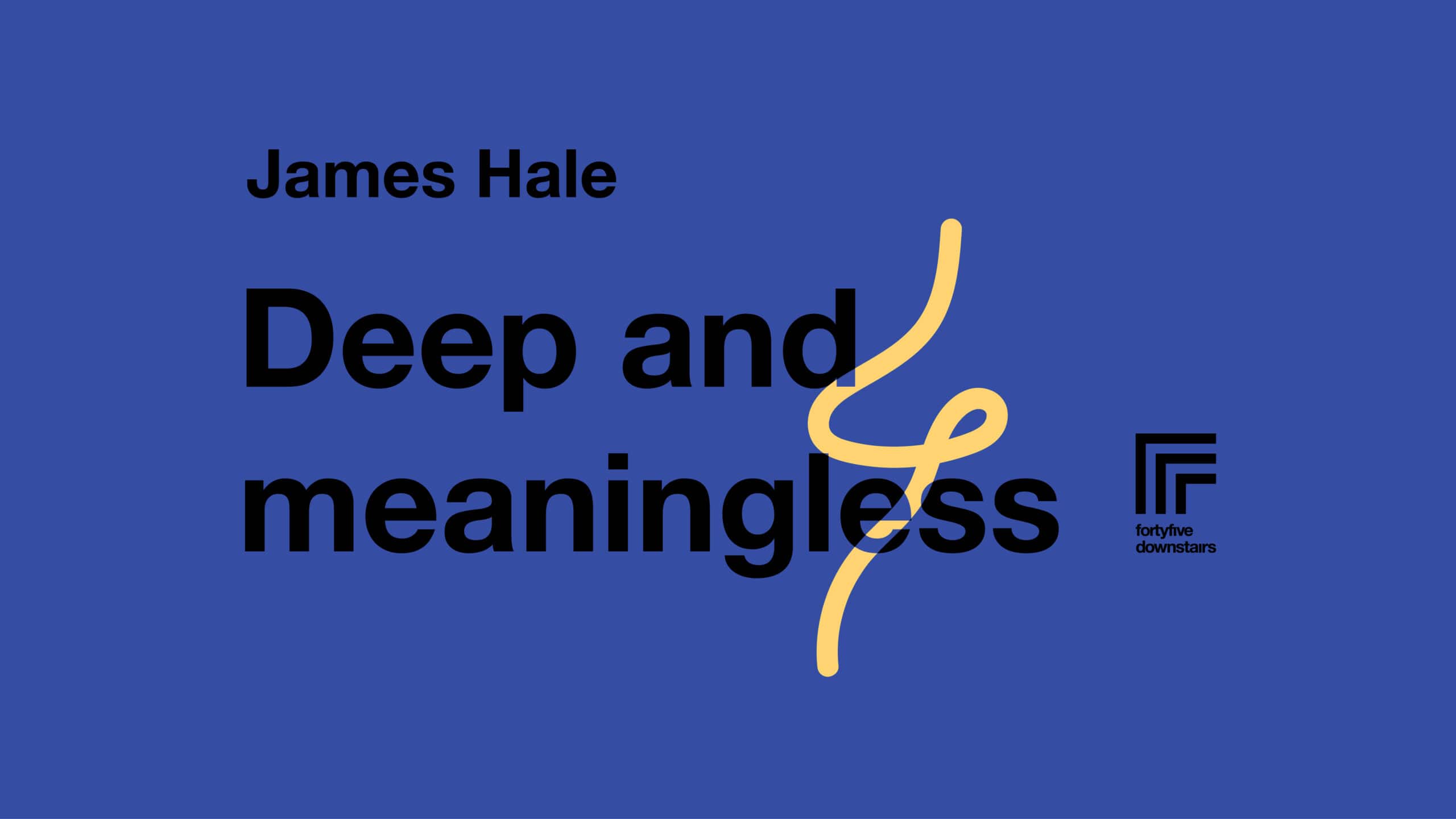 Deep and meaningless, the second solo exhibition of fortyfivedownstairs' online Fragments series features the work of Melbourne artist, James Hale. 
This collection of artworks, made just prior to or during Melbourne's extensive lockdown, is piercing in its simplicity, capturing the fleeting moments that constitute our internal lives in the solitude of a shuttered city. 
"This necessary drought of intimacies was entirely outside my (and every Melburnian's) realm of experience, leaving in its wake an itch that online connections, as useful as they are, just couldn't scratch. Without work, socialising, travel, eating and drinking out, or (ahem) dating, my internal monologue monopolised my time." 
Forced isolation and distance from others has left space for decades-old memories to reappear, and new fixations to take hold. While the arts industry struggles to survive, James has used the experience as inspiration.
Exhibition runs 2 – 27 November 2020.
The exhibition can be viewed by clicking here.