Women, Life, Freedom Rebirth – Classical Works by Iranian Composers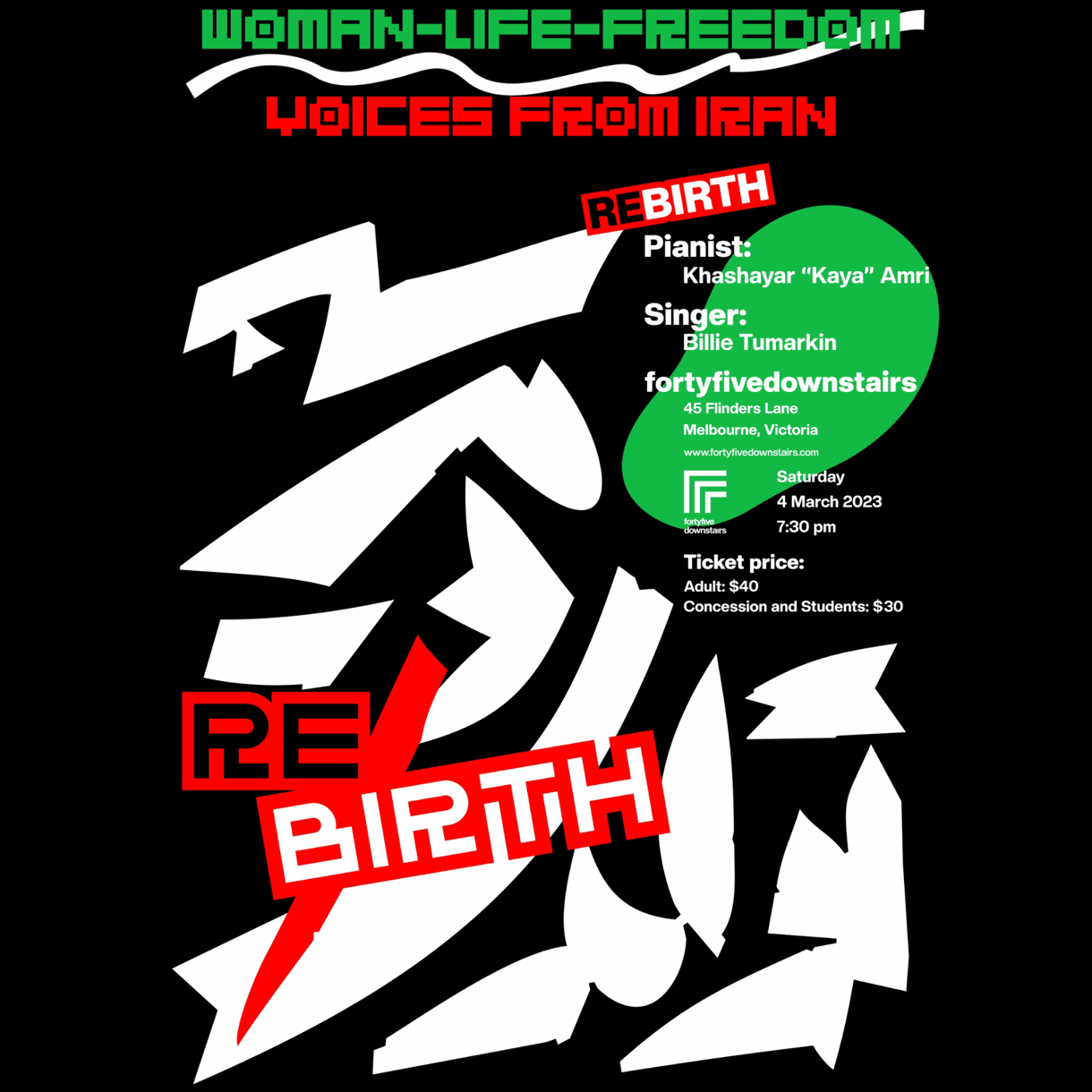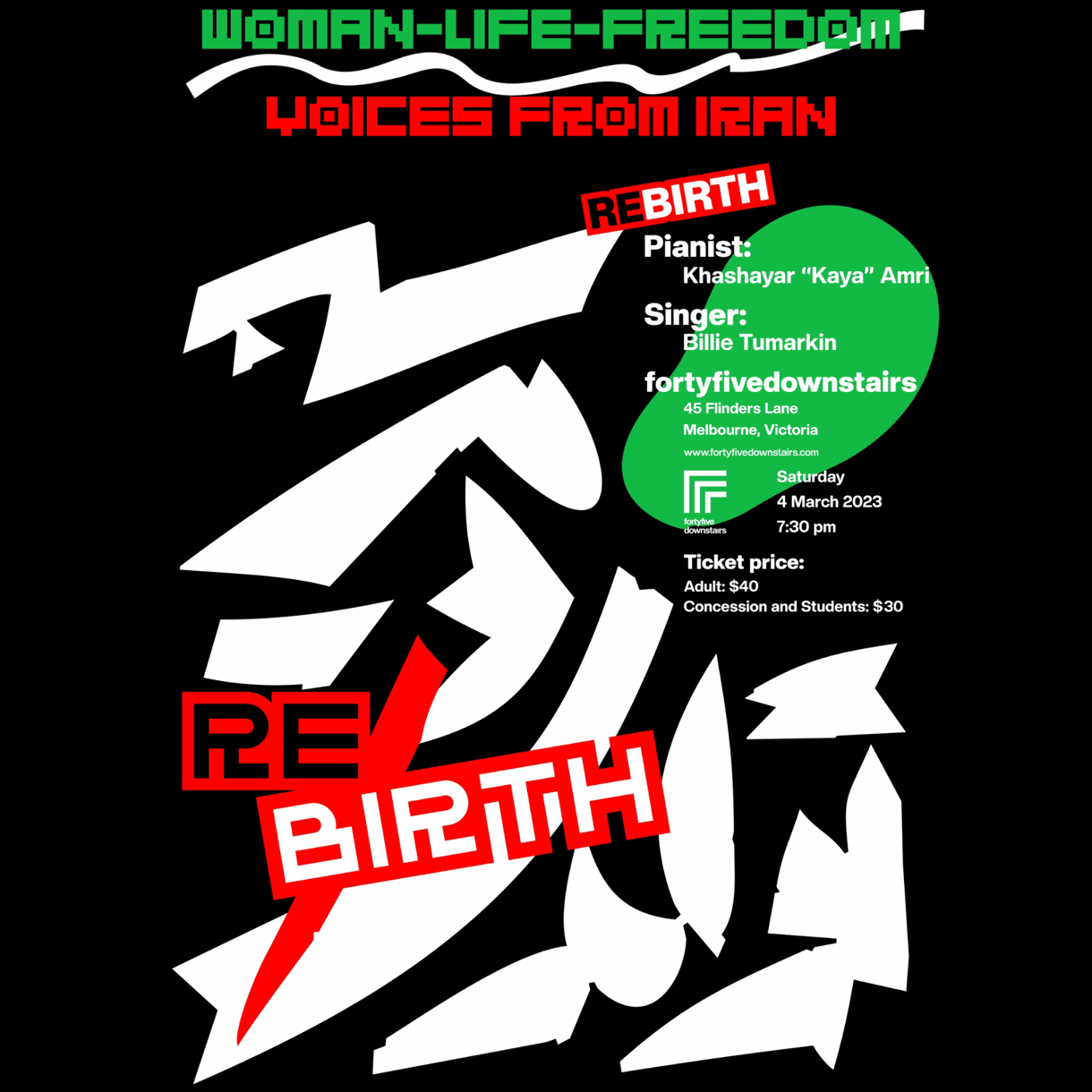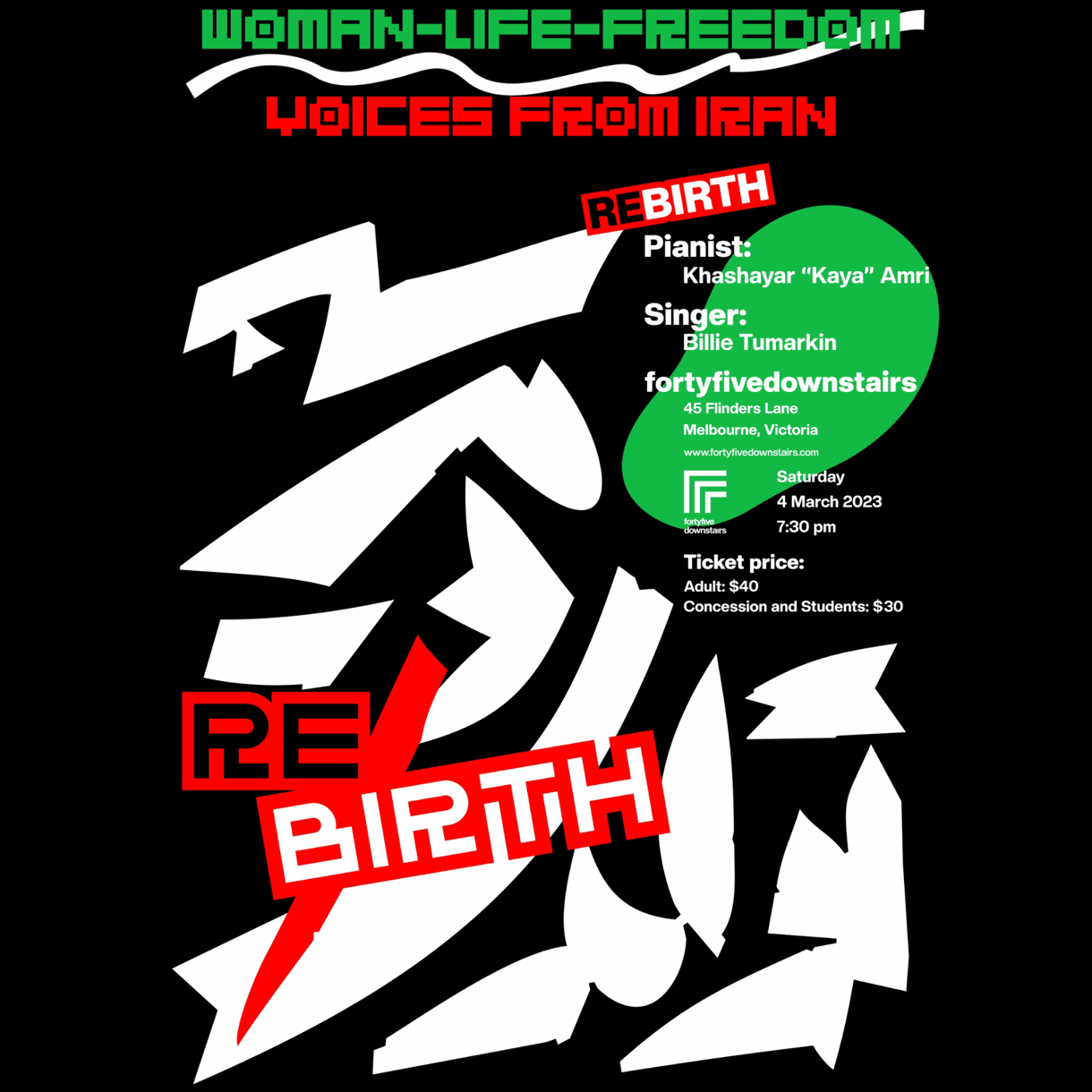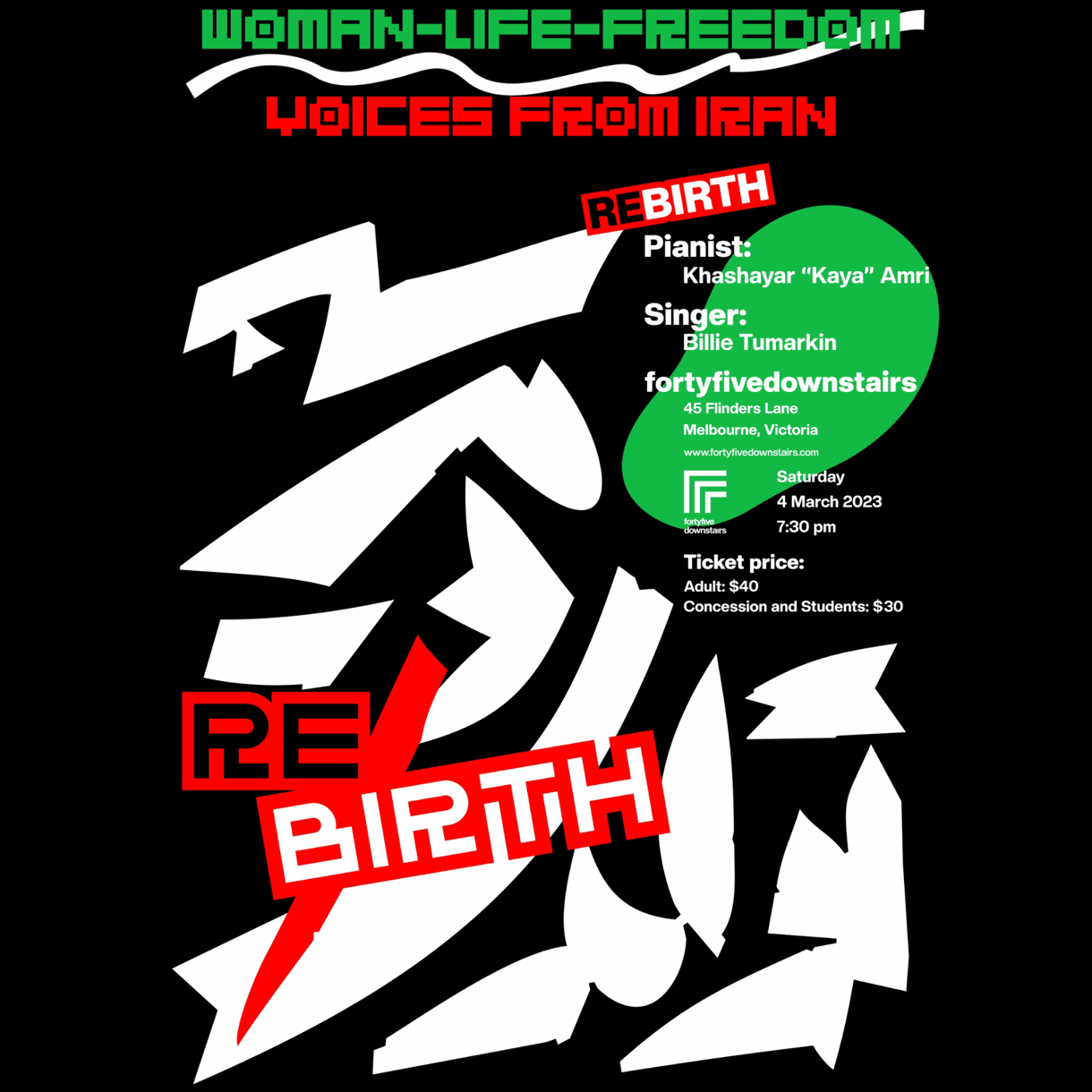 Saturday 4 March 2023

duration: 90 minutes
time: 7:30pm
ticket price: $30 – $40
bookings: 03 9662 9966
Women, Life, Freedom, Rebirth
As the revolution continues in Iran and fury and frustration grow, young Iranian composers channel their rage into transformative music. This evening of modern Iranian classical music for piano and voice features four premieres of new works by young Iranian composers and brings to the forefront the music and words of women. Far away from the reality of the fight against a violent, theocratic regime, we come together to share in stories and voices from the frontlines of the Iranian revolution.
Join Iranian pianist Khashayar 'Kaya' Amri and Ukrainian-Australian singer Billie Tumarkin for an evening of music in solidarity with Iran and other communities worldwide fighting for survival.
With text by Iranian-Australian writer Roumina Parsamand.
Program:
Siyahi by Arefe Hekmatpanah (Premiere)
Persian tale by Aminollah Hosein
Nine Persian Folk songs by Reza Vali
The songs of Prema by Fozie Majd
Dancing in the village by Fozie Majd
Interval
Suffer by Niloufar Shahbazi (Premiere)
Butterfly by Melik Aslanian
Freedom by Nasim Nabavi (Premiere)
Revolution by Mahoor Pourmoghadam (Premiere)
Nine Persian Folk songs by Reza Vali
Baraye for women, life, liberty by Shervin Hajipour
Ticket Prices:
Full: $40
Concession: $30
Group 6+: $30
Concessions:
Pensioners/Full-time students/MEAA members
NO BOOKING FEE SURCHARGE