Transcending Spaces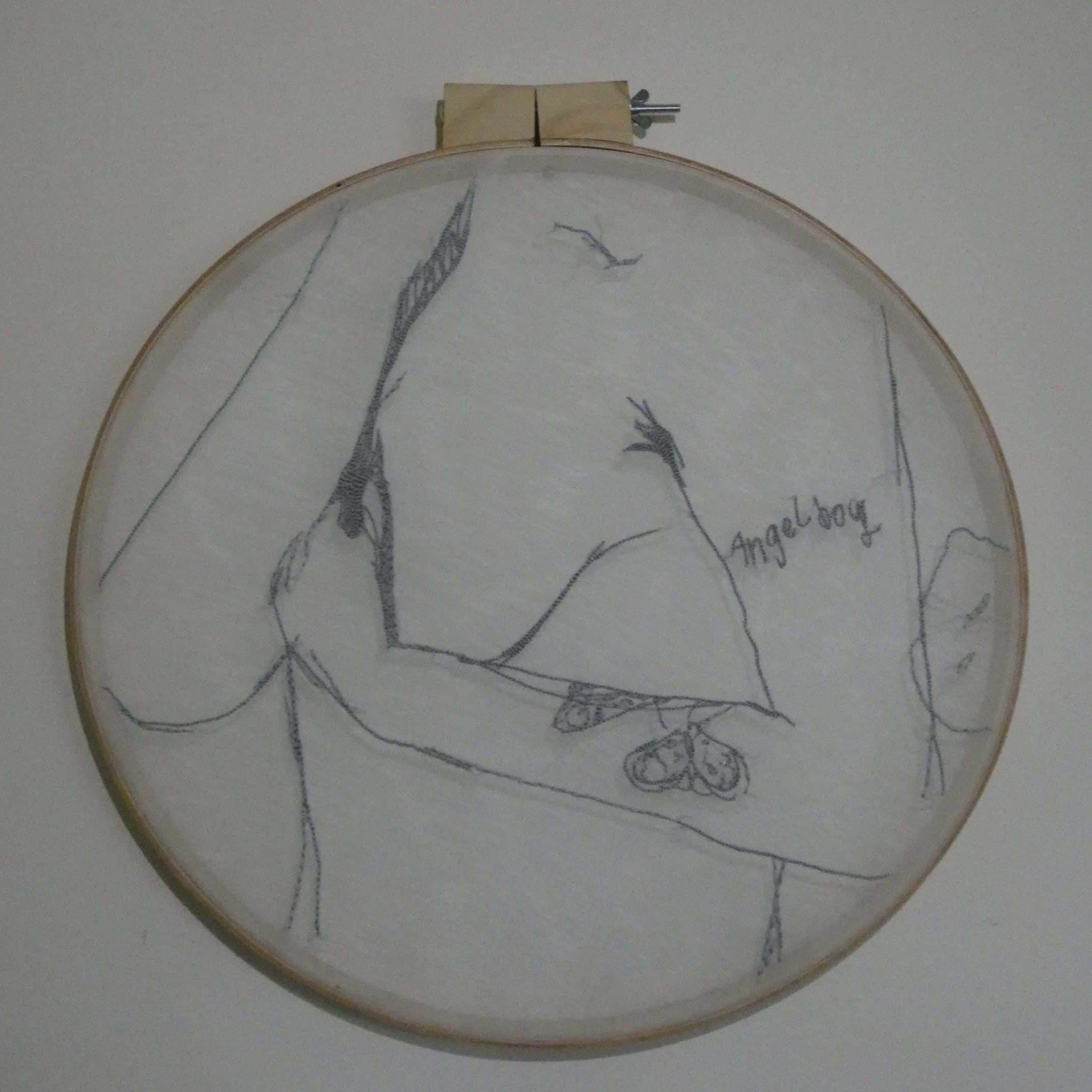 fortyfivedownstairs presents
7 February – 18 February 2023

hours:
Tuesday – Friday: 12pm – 7pm
Saturdays: 12pm – 4pm
admission: Free
..Transcending Spaces is a love letter to trans joy from unlikely sources, seemingly inaccessible spaces, and finding safety from within typically gendered art mediums…
To transcend a space is to go beyond its range or limits. Space is much more than just materials. It is the place we find for ourselves, in spite of everything. It is finding pockets of joy among others and with ourselves. It is community. 'Transcending Spaces' presented by fortyfivedownstairs will showcase gender euphoria by exhibiting trans* artists working in mediums that have traditionally been gendered. This is a celebration of trans joy.
To exist in a space is not only to inhabit it but find contentment in community and from within. Where trans people constantly feel unsafe, they have found safety in their creative work – finding and making their own space from inaccessible spaces, in spaces coded by gender. Taking what you want from those spaces is a powerful expression of trans joy, trans resistance, and our loving trans community.
Transcending Spaces is a love letter to trans joy from unlikely sources, seemingly inaccessible spaces, and finding safety from within typically gendered art mediums. This exhibition will showcase trans artists from all mediums and challenge gendered spaces, whilst acknowledging the vital role of community in making us feel loved and safe.
fortyfivedownstairs respectfully acknowledges the Traditional Custodians of the land upon which we are located, the Wurundjeri Woi Wurrung and Bunurong Boon Wurrung peoples of the Eastern Kulin nation. We pay respect to their Elders past, present and emerging. We also acknowledge the harmful effects of colonisation in brutally erasing Indigenous peoples' gender diversity that existed long before the trans identity emerged. Always was always will be Aboriginal land.
Trans* recognises all gender-diverse people, which includes non-binary people and gender non-conforming people. You do not have to wholly identify as trans. You deserve to celebrate your own gender euphoria, in whatever stage you are on in your gender journey.
Supported by the lovely folk at Bodriggy.

Tuesday 7 February from 5pm-7pm: Opening night
Sunday 12 February from 2pm-4pm: Low sensory event, please RSVP to [email protected]
Saturday 18 February from 1pm-3pm: Embroidery workshop with CJ Starc. $30.00 for a two hour workshop with all materials provided. Call 9662 9966 tp book over the phone or pay on the day. RSVP essential to [email protected] *FREE tix for First Nations
CJ Starc (he/they) is a queer trans non-binary artist whose artworks focus on organic shapes and textures. They seek to de-gender embroidery, whilst honouring its perception as feminine work. He uses mostly second-hand materials to depict nature and abstracted depictions of the body. They centre queer trans kinship and lived experiences.  Their work has been exhibited at Brunswick Street Gallery, the Queen Victoria Women's Centre and forty-five downstairs gallery, as well as being published in journals such as Baby Teeth and Antithesis. They aim to challenge our perceptions of bodies in a cis-heteronormative patriarchal world. CJ graduated with a Bachelor of Arts, majoring in Gender Studies and French at the University of Melbourne. He lives and creates on Wurundjeri Woi Wurrung Country. @genrenonmerci   
Sam Kariotis (hey/they)
Based in Naarm's outer south east, Sam Kariotis is a multi-disciplinary artist combining forms of collage with projection, installation, sculpture and sound work. His work reimagines classical Baroque imagery exploring themes of magic, sexuality, and the unconscious, and aims to bring intuitive processes into the mediums of collage and installation. Creating intimate encounters with the trans masculine body, he summons viewers to witness a nuanced and highly personal depiction of his relationship between western Catholicism and gender. @samkariotisart

Zoë Sydney (they/she/he) is a painter, maker, and all-round snartist (science artist) currently living and working in Melbourne. They love working with and around the boundaries of the body in relation to sexuality and gender, and bringing big questions about the universe into small spaces. They also have a Bachelors in physics specializing in quantum mechanics and like dressing up as a pea in their spare time. @withdotson 
Venus Virgin Tomarz (they/them) is an artist and that's that. @venusvirgintomarz
Ivan Jeldres is an artist and illustrator based in Naarm/Melbourne woking in various mediums. They love creating art that celebrates shape and the colour wheel. They also love video games, graphic novels, playing the trumpet, listening to music and going for a nice walk with their mum.  @its_an_eye_van