The Portable Park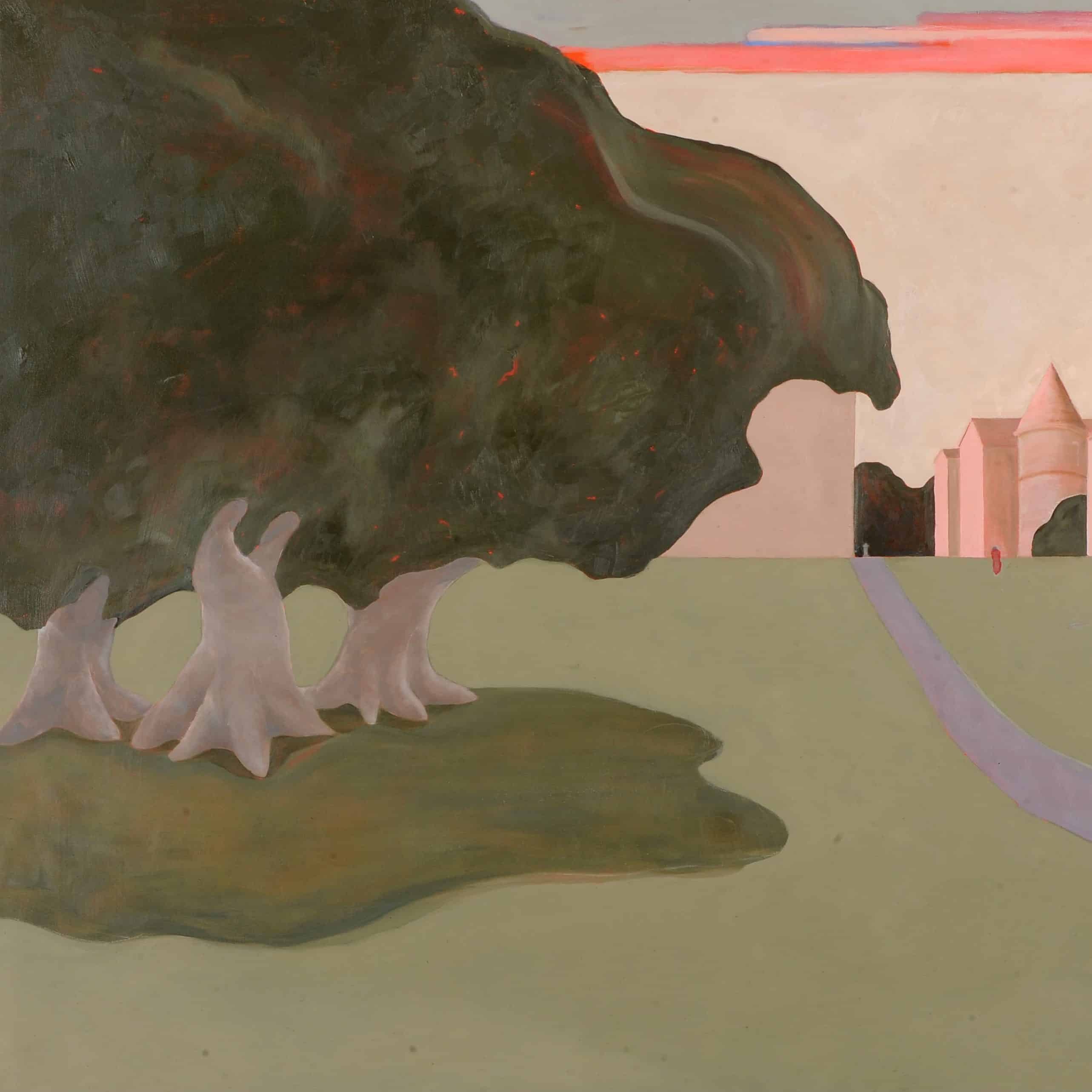 7 March – 1 April 2023

hours:
Tuesday – Friday: 12pm – 7pm
Saturdays: 12pm – 4pm
admission: Free
..parks gift us a priceless portable freedom….
THE PORTABLE PARK
I love parks.
They are magical places where the sensuous fluidity of nature meets the hard rigidity of the man made. A complimentary dance of opposites attracting.
Every park is different, but also the same. The same magic.
Parks are peaceful but never still. All parks transform, they are changelings, both serene and constant, and dynamic and quickening.
Parks take us journeying about the cycles of our Earth; the lengthening heat of Summer, and the bold blaze of Autumn, the cruel of Winter, and the seductive promise of Spring.
When I paint, I breathlessly chase their changing palette. Trees catch and shape light. Winding paths dim and brighten. Sunlight dapples and cold skies deepen and cool.
Parks can be places of hushed silence until we allow them to speak to us. Until we halt and listen carefully to the poetry.
The sigh of wind. The gust and clatter of leaves like the sassy lifting of a skirt. Birdsong both sweet and raucous. People talking, dogs barking and in the distance, children at play.
Parks are deeply mysterious and always generous. They bring out the best in us and they remind us that this best was always within us.
Parks remind us to breathe deeply. They redden our cheeks and arouse our senses. We take these things with us into the park, and the park awakens them.
Parks gift us a priceless portable freedom.
We take this gift home with us, and I paint this freedom.
Gretchen Kaye | Visual Artist
Painter Gretchen Kaye studied oil painting in Hamburg (International Summer Academy for Art and Design) and in Berlin (Schule für Bildende Kunst und Gestaltung) after completing her Diploma of Visual Arts at CAE with Prudence Flint (painting) and Richard Stringer (sculpture).
Mystery, narrative and movement are the main themes of her work.
Her style is described as abstract realism.
Kaye has exhibited in group exhibitions and her works form part of private collections internationally. In 2018, celebrity interior designer and TV host, Shaynna Blaze, selected Kaye's painting, 'The Secret' to form part of her design for Channel Nine's real estate reality show, Buying Blind.
Kaye designed and painted a theatre backdrop for stage show, Tango's Violin, used for performances at major venues in Sydney, Melbourne and Perth.