SEE BEYOND : Artwork by Women in Victorian Prisons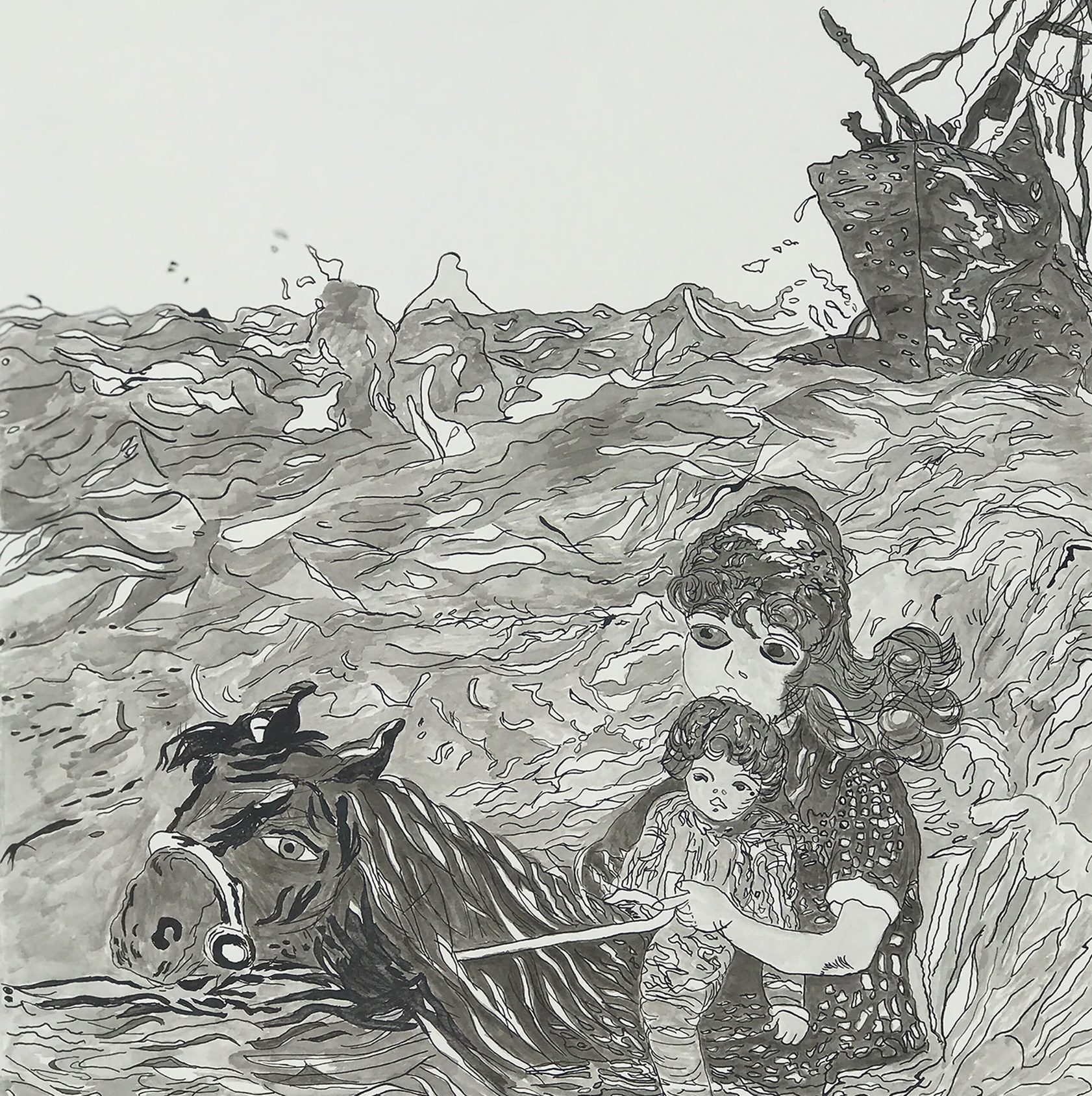 Somebody's Daughter Theatre Presents
SEE BEYOND: Artwork by Women in Victorian Prisons
11 July – 22 July 2023

hours:
Tuesday – Friday: 12pm – 7pm
Saturdays: 12pm – 4pm
admission: Free
..the deep satisfaction and sense of achievement the women experience can be life changing and in some cases, life saving…
Somebody's Daughter began running art workshops with women at Fairlea Women's Prison in the late 1980's. To this day, weekly art workshops continue with the women at Dame Phyllis Frost Centre in Melbourne and Tarrengower Women's Prison in Central Victoria.
Women come to the art room with no preconceptions. They are often low in confidence, have experienced trauma and have little, if any, formal training in visual art. However, they come with a wealth of life experience and stories inherent in cultural diversity.
Once the women overcome their initial fear and self doubt, they enter a world of creativity and a blossoming self determination. There is a positive, focussed, almost meditative energy in the art room, as the women approach their work with palpable enthusiasm and commitment. The deep satisfaction and sense of achievement the women experience can be life changing and in some cases, life saving.
Annually there is an exhibition showcasing women's artwork in tandem with a theatre production at the Dame Phyllis Frost Centre, open to invited audiences including friends and families of the women.
Their artwork communicates a multitude of themes, voicing the women's humanity, vulnerability and dreams. The work is powerful, sometimes raw, often beautiful and always a testimony to resilience.
This exhibition at fortyfivedownstairs is a selection of artworks collected over the many years of Somebody's Daughter's work with women in Victorian prisons.
Performances
Thursday 13 July 12.30pm
Friday 14 July 12.30pm
Saturday 15 July 1:30pm – PERFORMANCE, ARTIST Q&A
Experience the transformative power of art and storytelling as Somebody's Daughter presents a captivating exhibition of artwork by women in Victorian prisons at fortyfivedownstairs. Alongside the artworks, immerse yourself in poignant theatrical performances of these women.
Join us for an intimate and moving experience as the individuals who have journeyed through the system, guided by Somebody's Daughter, present extracts from their latest play, 'She Swallowed That Lie'. Through a unique blend of original music and song, this powerful production offers an uplifting and inspirational insight into the resilience and strength of the performers.
She Swallowed That Lie beautifully captures the stories and voices of women who have experienced the cycles that lead to their experiences with prison. Delve into their world as they share their personal narratives and shed light on the human spirit's unwavering ability to overcome adversity.
Don't miss this extraordinary opportunity to witness the artistry and resilience of the women supported by Somebody's Daughter. Join us at fortyfivedownstairs for an event of captivating performances and thought-provoking artworks that celebrate the power of creativity and the indomitable human spirit.