Primavera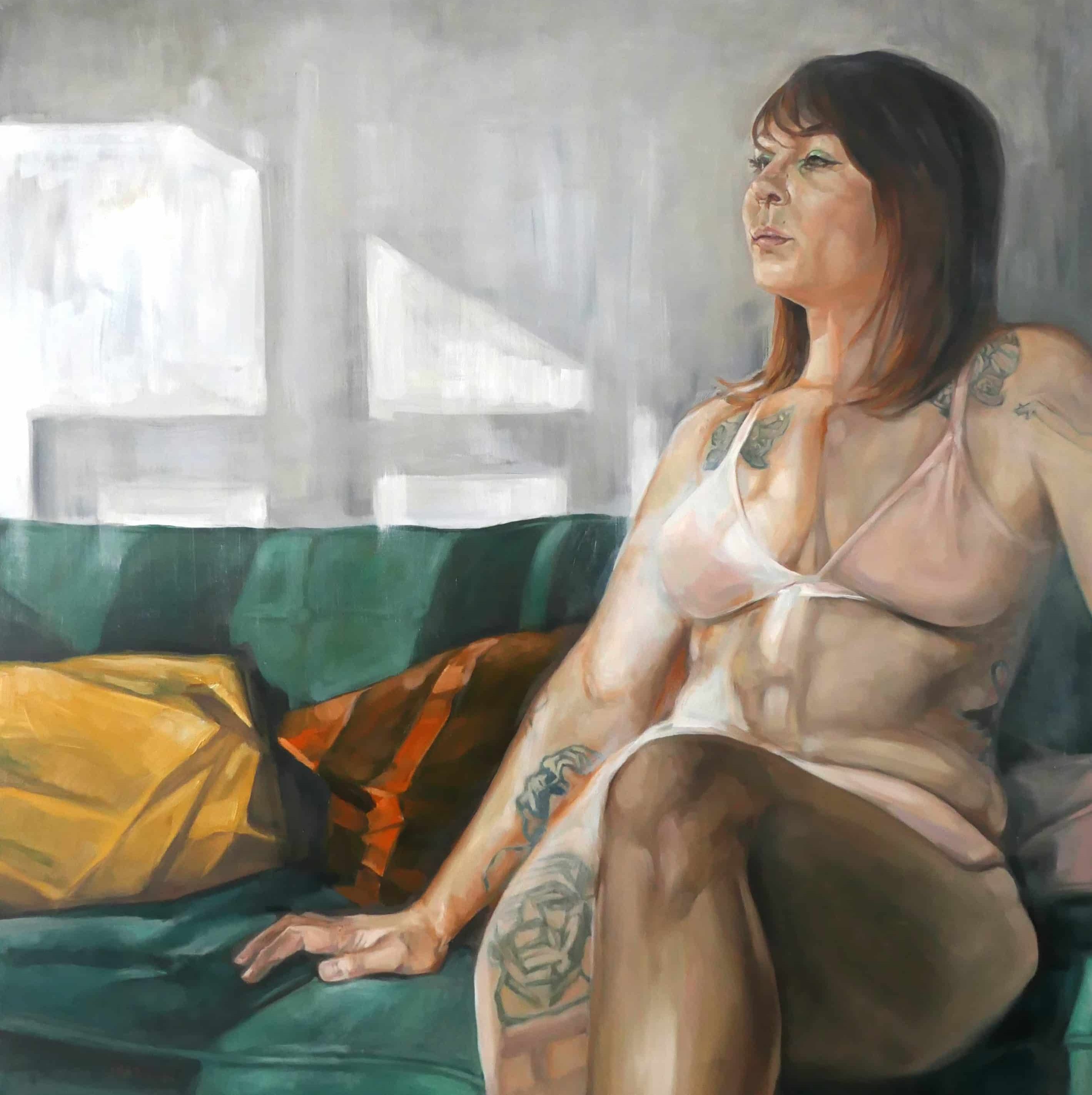 30 May – 10 June 2022

hours:
Tuesday – Friday: 12pm – 7pm
Saturdays: 12pm – 4pm
admission: Free
…these works remind the viewer of meaningful joy, of expressive human movement and the associated psychological state..
John Mezzini // Artist Statement
Primavera showcases a collection of figurative paintings exploring themes of isolation, physical expression, and sexuality. Some of these artworks are created without specific references, while others are inspired by poses crafted with the help of live models. A few pieces take on an abstract style, incorporating representational elements to establish a deep psychological connection with the subject's pose and their innermost, private movements.
These paintings aim to capture personal and private states, reminding viewers of the joy and significance found in expressive human movement and the accompanying psychological experience.
In recent years, I've embarked on a journey of rediscovery in my artistic process. Drawing from my previous experience, I sought to reinvent myself while embracing artistic growth. This led me to engage with performance artists from different parts of the world, forming creative relationships that influenced the direction of my work. This shift allowed me to explore new themes and approaches.
Primavera, named after the season of spring, represents both the darkness and coldness as well as the promise of warmth and sunlight. As an artist, I believe in the importance of describing the world using various stylistic methods, even if it means venturing beyond my comfort zone and challenging my understanding. I resist the limitations of predefined ideas or singular moments.
By experimenting with different compositions, I manipulate abstract elements such as light and colour to incorporate both representational and nonrepresentational aspects in each piece. This guides the viewer into the essence of the chosen pose and establishes a connection. Through collaboration with subjects, studio photography, and drawings, I bring together the materials and forms, creating a unified theme. I work primarily with oil paint to capture the tactile quality of skin, while drawing inspiration from various sources to play with the element of light in my paintings.
Approaching figure and expression from an abstract perspective, I aim to present the subject matter in a fresh and unfamiliar visual treatment, inviting viewers to perceive it in new and compelling ways.
John Mezzini's CV
Exhibitions
1994                      Graduates Exhibition group exhibition
2019                       45 Downstairs solo "E lascia dir le genti"
2019                       Art Basel Switzerland top 100 artworks "Ad Apicem"
2019                       Art Box Miami
2019                      Emerge Brunswick st Gallery – group exhibition
2021                      45 Downstairs solo "mɔ.nuˈmɛn̪.t̪um" Postponed to January 2022
2021                      Primo Red group Exhibition – C&H gallery
2021                      Here again 45 Downstairs online group exhibition
2021                      Aliorum portrait Exhibition – POME gallery
2022                       45 Downstairs solo "Monumentum"
2022                       RED Exhibition – POME gallery
Media
May 2019 Sunday Age – Art Sunday promotion solo exhibition "ELascia dir le Genti"
April 2019 Art Almanac promotion "ELascia dir le Genti"
June 2019 News fox Switzerland Australian Artist Awarded "Ad Apicem"
November 2019 Penthouse Magazine online – Print Feb 2020 "the Artist and the Muse"
April 2020 Recorder south Australia "artist roller coaster"
January 2022 Penthouse Magazine online "the Artist and the Muse"
April 2022 Last post Magazine "Artist John Mezzini"
Socials
Facebook: johnmezzinart
Instagram: jmezz1974