our worlds, our words
5 September

-

16 September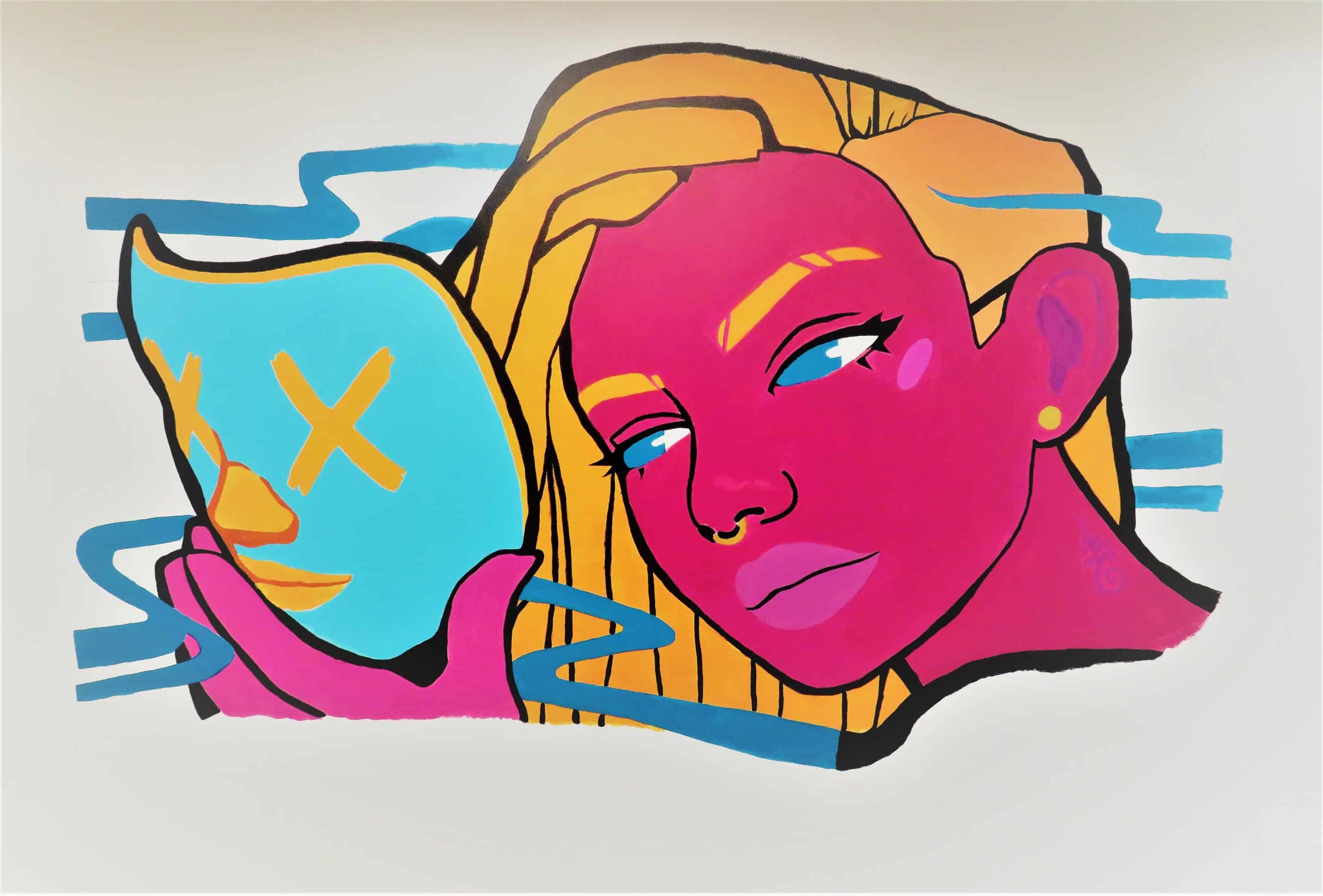 Students of Parkville College
5 September – 16 September 2023

hours:
Tuesday – Friday: 12pm – 7pm
Saturdays: 12pm – 4pm
admission: Free
…the path isn't always straight but you get to your destination in the end…
Welcome to "Our Worlds, Our Words": an extraordinary exhibition showcasing the creative talent of students across the Parkville College campuses. This collection not only celebrates their artistic achievements but also sheds light on the positive impact their artistic practice has had and continues to have on their lives.
"The path isn't always straight but you get to your destination in the end"
In this exhibition, you will encounter a rich spectrum of artistic styles and mediums, each mirroring the students' distinct experiences and voices. As you explore the gallery, you'll encounter artworks that offer a unique insight into the worlds these students inhabit. These worlds are often silent, but the meaning embedded in each artwork speaks volumes about resilience, identity, challenges, and aspirations.
"Our Worlds, Our Words" is a celebration of the courage it takes to transform personal stories into visual narratives. From the intricacy of a finely detailed pencil sketch to the boldness of a sweeping acrylic stroke, every piece tells a story – a story of growth, of self-discovery, and of the infinite possibilities that lie within creativity.
"The blends I use in my landscapes move from dark to light to create a sense of moving forwards"
Art is more than just colors on a canvas or shapes on paper; it is a lifeline and a sanctuary, through which these students navigate the complexities of their worlds. In a society where words might often fail to capture the depth of feelings or experiences, these young artists have discovered that their practice provides a safe haven for their thoughts and self-efficacy to take shape.
"Our Worlds, Our Words" not only invites you to witness the students' creative prowess but also to understand the pivotal role that art plays in these young people's lives. Through art, these students have discovered a means to communicate their stories, their dreams, and their aspirations.
"I want the audience to feel relaxed and intrigued by my art"
As you wander the gallery, take a moment to reflect on what art signifies for these students. It is a tool for self-discovery, a channel for building self-esteem, and a vehicle for transcending barriers. The artworks speak not only of challenges faced and conquered but also of the immense capacity within each individual to transform pain into beauty and vulnerability into strength.
Parkville College is a specialist Victorian Government School that provides education to students who are, or have been, detained in custody, a secure care setting, or transitioning from these settings. Working in collaboration with the Department of Justice and Community Safety and the Department of Families, Fairness and Housing, we deliver education across five diverse campuses throughout Victoria.
Parkville College operates 52 weeks a year and caters to some of the most vulnerable students in the state.  Providing education to students with diverse learning goals, and abilities, Parkville College individually tailors education to the student to give them the greatest successes.
Students become enrolled if they are detained in a Youth Justice Centre or a Secure Care Service (SCS) within Victoria. While enrolment numbers fluctuate daily, the school typically provides education to around 300 students on any given day.