Orison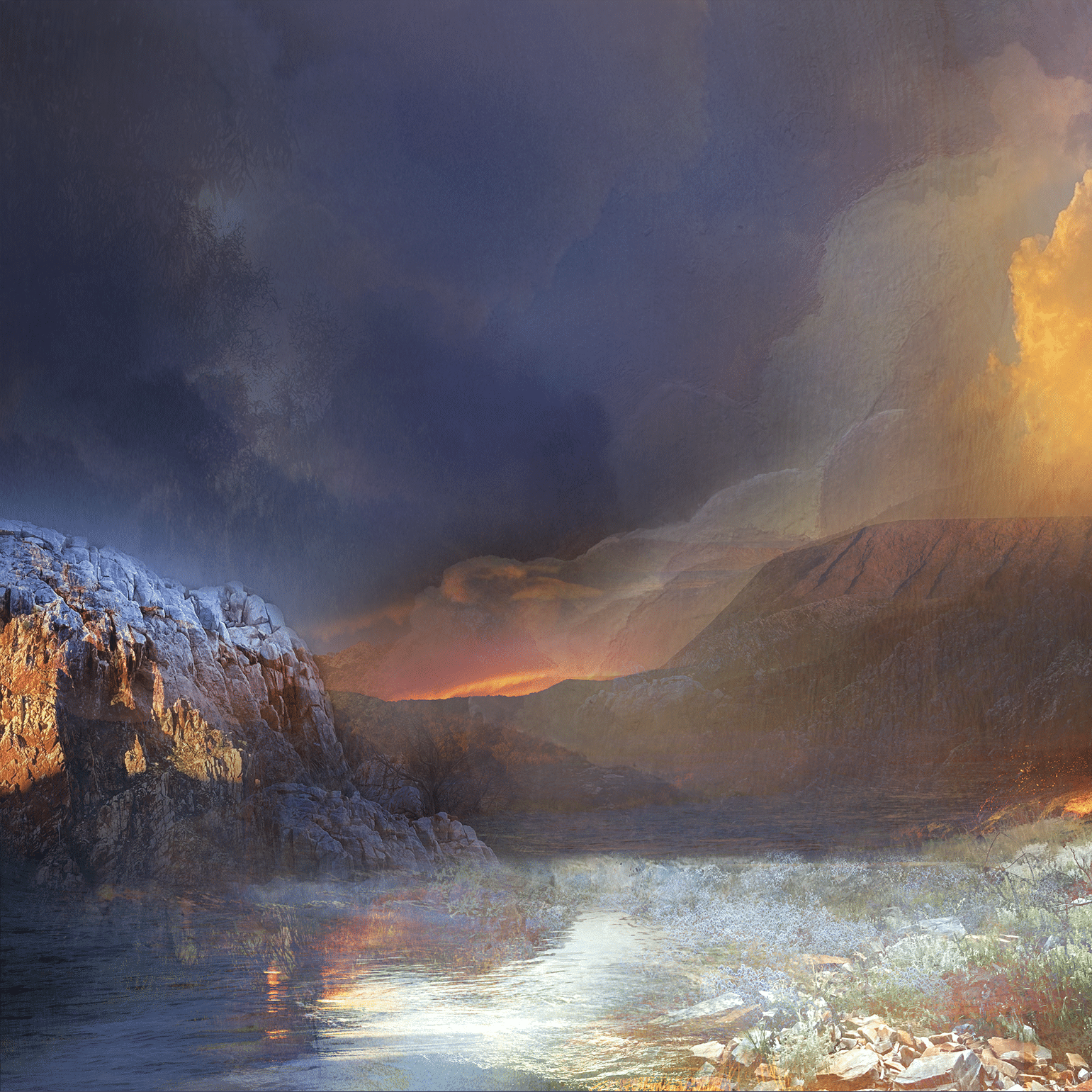 30 May – 10 June 2023

hours:
Tuesday – Friday: 12pm – 7pm
Saturdays: 12pm – 4pm
admission: Free
…a forceful drive arose in me at that time; an urgency to express all the tensions and magical fantasies that unfolded as I aligned myself more closely with the natural elements…
ARTIST STATEMENT  – REBEKAH STUART
Orison
In recent works, the sanctum of creating art through my observations of nature's forces, has led me to question more deeply how the infinite emanates through human imperfection.
Seeking to distill non linear fragments of divine perfection with my own human yearnings, I collect details from nature, small and large, to emulate qualities of an inner primordial craving.
Orison includes works from my 2020 online exhibition, Nature's Dénouement. I refer to these preceding works as 'movement soliloquies' from nature dovetailed with my own imaginings. A forceful drive arose in me at that time; an urgency to express all of the tensions and fantasies that unfolded in the aligning of myself more closely with the natural elements. In more recent works however, such observed fragments are becoming subtly unmoored and detached from their original environment, creating new visual narratives of a more uncertain nature.
As a result of several moves during the pandemic, internal layers of difficulty emerged. Despite this discomfort, I was deeply inspired by the rich colours and the tangible spiritual presence of Northern Territory landscapes. I was grappling with the unresolved impact of colonial invasion impacting Alice Springs, particularly as I sought to understand more deeply the magnificence of land and its inhabitants of over 65,000 years. Integrating my inspiration and awe for aboriginal culture and their historical reverence for land with the daily challenges that arose generated conflicting feelings. I began reflecting on the Baroque period as I felt my work aligned with this period's dramatic illuminations of beauty, gloom, uncertain emotions and mystery. My own works became disorientating and abstract; destabilising the viewer in subtle ways by skewing shadows, light & dark orientations, foliage and scale; encouraging reflection on one's internal terrain. Formal qualities and times of day are disparate, sometimes visually cacophonous. The light can be unsettling and worlds collide creating schisms to the eye.
In relating closely to the term 'Barocco' meaning disfigured or oddly shaped pearl, I feel that so long as we are living, mortal beings, the openings to inspire us closer into who we are, may require the light's counterpart of darkness to never desist.
I would like to give thanks to those involved in the physical theatre piece created for opening night, including Sophie Thompson and Dean West for joining me in creating Orison's physical theatre piece. I would also like to thank Matty Vehl for his glorious voice in my song 'We Ran Forever' used for soundtrack, Mischa Baka for producing and editing the sound and supporting me throughout all of my art creations. I would also like to thank Cleis Pearce for her magical spell binding soundtrack 'Always'. I am grateful to all of my gorgeous friends who have supported me and my art and Lastly I would like to thank Tessa and the team at fortyfivedownstairs for making Orison possible, and Otomys for representing me and my work.
To view Rebekah's dance works relating to this current exhibition, click the following links.
Perpetual
https://www.youtube.com/watch?v=mJGay8C8BoE
Melbourne-based contemporary artist Rebekah Stuart studied at The University of Melbourne (VCA) 1994 – 1997. Using photography as a tool she  reconstructs fragments of nature to develop fantastical landscapes that don't exist in the real world. Rebekah explores alternative aesthetics to that which our eyes see in day-to-day life. This process allows her to push the boundaries of the imagination and blur the lines of reality and the otherworldliness which characterises her work.
A more in-depth inspection of Rebekah's photography reveals a deeper story; one which changes over extended periods of time, as new elements become apparent and others grow distant to make way for new realisations.
'My images evolve in a similar fashion to that of a painter, over a long duration. 
The fragments are built and refined so a new whole emerges, disorienting the observer in a subtle way to reflect on their internal terrain. The landscapes reflect the horizons within – an intimate sublime for a time when wilderness is perhaps uninhabitable'.