Near Sighted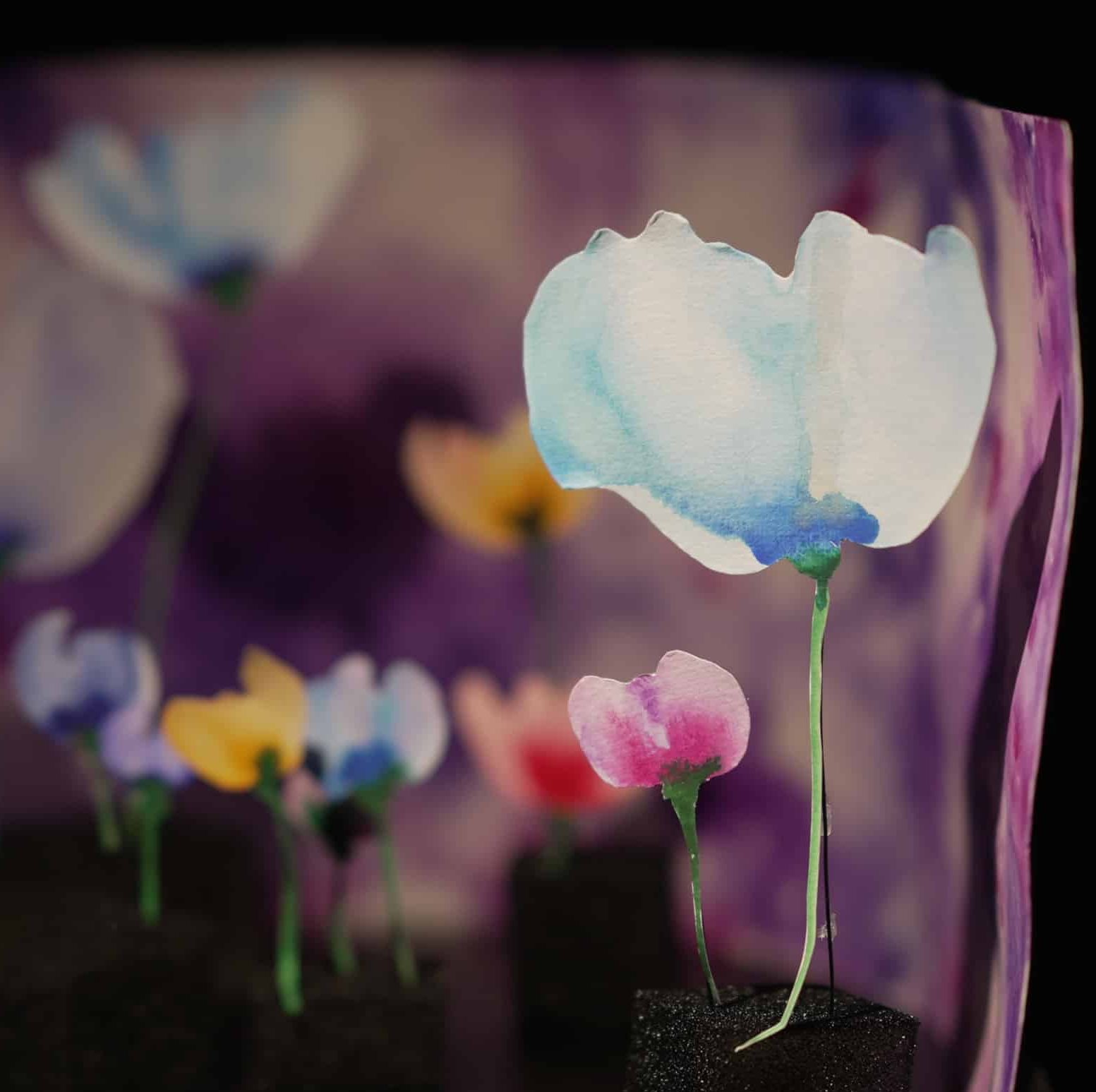 3 October – 14 October 2023

hours:
Tuesday – Friday: 12pm – 7pm
Saturdays: 12pm – 4pm
admission: Free
..a multi-modal experiment which disrupts ways of describing, encountering, manipulating, and mediating performance 'texts'…
In 1960 in South Australia, aeronautical engineers fired ten intermediate range ballistic missiles into the 'uninhabited' Great Sandy Desert from Woomera Rocket Range. Part of the 'Blue Streak' program aimed at developing Britain's military resources into a credible nuclear deterrent threat, the rockets were loaded with inert 3000 kilotonne warheads. Fast forward to 2023, and Australians are living in a place and time in which notions of global safety and wellbeing have never been more unstable.
Near Sighted is an audio-visual installation comprised of six tiny interactive dioramas. Presented as a contemporary re-imagining of the 'toy theatres' of the nineteenth century, the dioramas are sound-based works constructed with miniature painted watercolour cut-outs and lit from within.
This project marks a major shift in form for Kate Hunter, after a number of years working in live performance. Near Sighted is a multi-modal experiment which disrupts ways of describing, encountering, manipulating, and mediating performance 'texts' through a combination of theatre-making and devising practices, sound and audio recording, digital voice modulation, writing and visual art processes.
It is also a personal story which draws on the artist's father's experience as an aeronautical engineer in the early days of rocket design to examine our relationship to place, our collective imagination, and our post-war identity in the face of multiple existential threats.  
Kate Hunter // Artist Statement
Creatives
Concept, creation, construction – Kate Hunter
Voice – Josephine Lange
Dramaturge – Emilie Collyer
Computer processing – Jem Savage
Additional coding – Benjamin Savage
Audio mixing and mastering; publicity images – Leo Dale
Kate Hunter is an interdisciplinary artist working across performance, improvisation, painting, and sound. Her work juxtaposes digital and analog technology, storytelling and the live body, and employs innovative use of found objects, polyphonics and verbatim recordings to examine the complex interplay between hearing, listening, reading and speaking that is implicit in the ways humans communicate through language.
Recently, Kate has begun overlaying painted objects with personal narratives, sound design and writing to create works which experiment with notions of perspective, scope and size to bring into question our ocular-centric approaches to ways of being in the world.