fortyfivedownstairs Chamber Music Festival 2023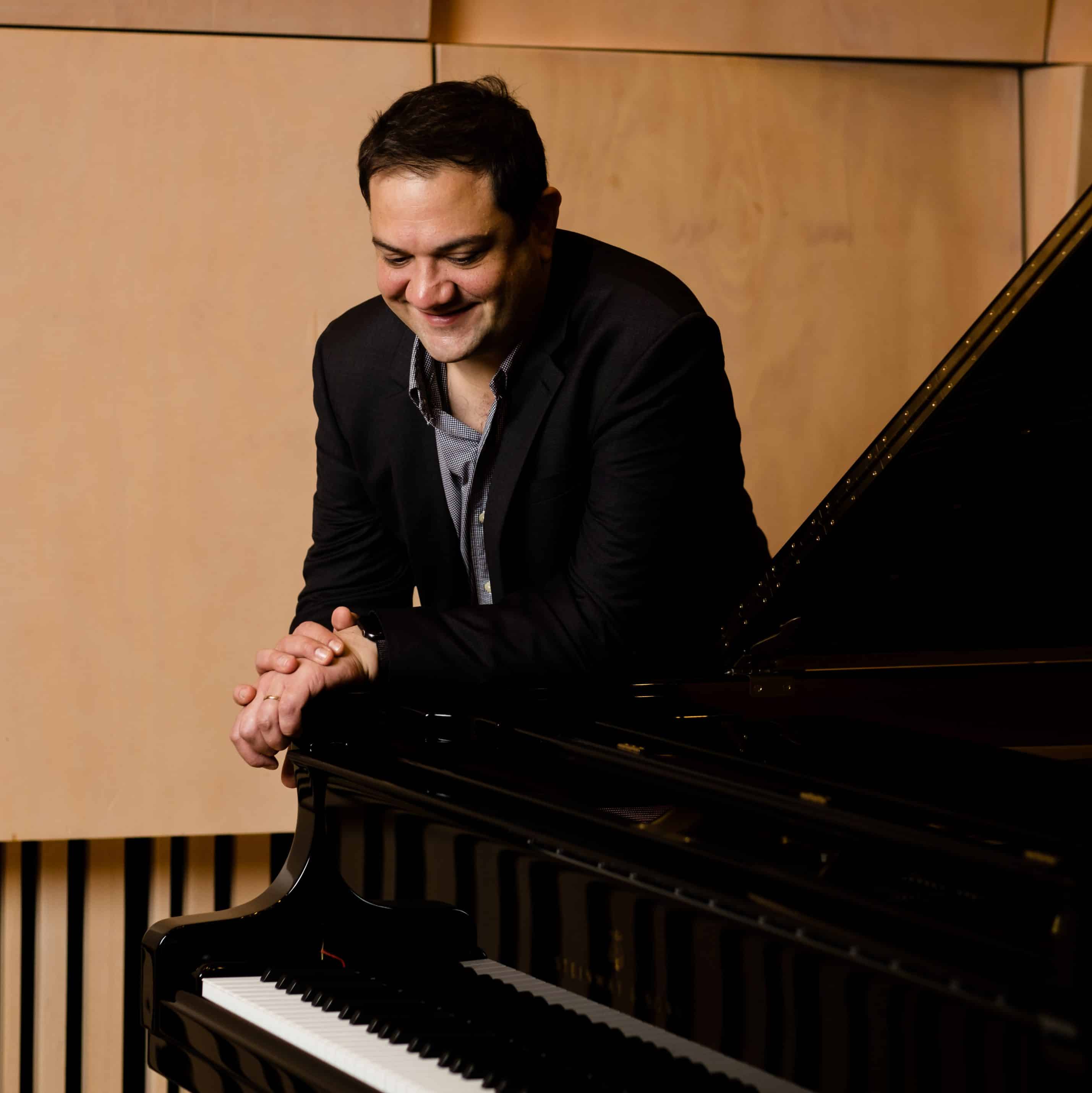 fortyfivedownstairs Chamber Music Festival 2023
A program of outstanding musicians and ensembles, curated by acclaimed pianist and fortyfivedownstairs board member, Coady Green. Click on the titles for more info and to purchase tickets.
7:30pm, Wednesday 1 March
Rachael Beesley, Josephine Vains, and Rob Cossom present
Music for Reflection
With a program of works by J. S. Bach, Pärt, Edwards, Abbott, Ravenscroft, Leek, and Cossom (performed by renowned Melbourne musicians – violinist Rachael Beesley, cellist Josephine Vains, and percussionist Robert Cossom), this concert is full of nocturnal echoes and colourful imaginings.
7:30pm, Thursday 2 March
Lyric Opera presents
In Their Words: Kouvaras, Hammond, Cawrse
The opening event for Lyric Opera's 2023 season will be a concert of three major song cycles by renowned Australian composers Linda Kouvaras, Jane Hammond, and Anne Cawrse, featuring three of Melbourne's exciting vocal stars – Linda Barcan singing Kouvaras' Art and Life, Bailey Montgomerie performing Hammond's Sea Voyage and Samantha Hargreaves in Cawrse's This Too Shall Pass.
7:30pm, Friday 3 March
Tristan Lee, Gintaute Gataveckaite, Coady Green, and Georgina Lewis present
One Piano Eight Hands
Following their sell-out, virtuosic 2021 events showcasing rarely heard works with eight hands on one piano, Tristan Lee, Gintaute Gataveckaite, Coady Green, and Georgina Lewis perform truly dazzling works that are rarely heard on the concert platform. Featuring works by Liszt, Levinac, Mazzoli, Rachmaninoff, Kouvaras, Brahms, Greenbaum, and more.
7:30pm, Saturday 4 March
Khashayar Amri (piano) and Billie Tumarkin (voice) present
Women, Life, Freedom: Classical Works by Iranian Composers
As the revolution continues in Iran, and fury and frustration grows, young Iranian composers channel their rage in this transformative music. Performed by pianist Khashayar Amri and vocalist Billie Tumarkin, this program showcases works by Iranian composers whose voices rise against oppression.
3pm, Sunday 5 March
Coady Green presents
Virtuoso Piano Works for the Left Hand Alone
Internationally award-winning pianist Coady Green presents a kaleidoscopic program of left-handed works by Brahms, Wagner, Yoshimatsu, Blumenfeld, Saint-Saëns, Hyde, and more.
7:30pm, Tuesday 7 March:
Andrea Katz (piano) and Nicholas Dinopoulos (bass-baritone) present
Nostalgia
Songmakers Australia Artistic Director and pianist Andrea Katz goes back to her homeland Argentina in a soul-searching voyage to the music that shaped her youth, as Nicholas Dinopoulos sings songs and tangos by Gardel, Mores, Piazzolla, and Ziegler, threaded together with some of the most iconic Argentinian piano pieces.
7:30pm, Wednesday 8 March
Solstice Trio presents
Trouble in a Monochrome Town
A lush and gritty recital program inspired by a palette of shifting drones, acid house, electronics, Dada, and silk scarves. Featuring the music of New York-based composers at the boundaries of contemporary classical, jazz, and electronic music, including works by Caroline Shaw, Florent Ghys, Missy Mazzoli, Pascal LeBoeuf, and Arvo Pärt.
7:30pm, Thursday 9 March
The Institute for Enquiring Minds presents
Michael Leslie, J.S. Bach: Goldberg Variations
Legendary Australian pianist Michael Leslie performs J. S. Bach's Goldberg Variations in a lecture recital, giving a short introduction to the work before the performance.
7:30pm, Friday 10 March
Duo Eclettico and Tiriki Onus present
Of Birds and Monuments
This concert features Linda Kouvaras' Herring Island Piano Sonata, Jane Hammond's Songs of the Helmeted Honeyeater, and a special world premiere preview of excerpts from Kouvaras' new work – the Buluwirri Bugaja Piano Suite for piano, with text by Tiriki Onus and sound by Roger Alsop.
7:30pm, Saturday 11 March
Taxithi Project presents
Helen Yotis: Songs of a Revolution
Featuring music by composers such as Mikis Theodarakis, Manos Hadjidakis, Stavros Kougioumtzis, Manos Loïzos, and Yiannis Markopoulos, and the powerful lyrics of Lefteris Papadopoulos and Grigoris Bithikotsis, Helen Yotis-Patterson will lead audiences into the centre of the uprising. Featuring the virtuosic bouzouki-playing of Jacob Papadopoulos, with Andrew Patterson on piano.
5:30pm, Sunday 12 March
Divisi Chamber Singers present
Australian Art Songs for Chamber Choir
The award-winning Divisi Chamber Choir – one of Australia's most exciting and vibrant chamber choirs – performs a program of Australian works by Meta Cohen, Robert McIntyre, Juliana Kay, and more, plus the Melbourne premiere of Joe Twist's exciting new Australian Song Cycle. Supported by the City of Melbourne.