Can't See for Looking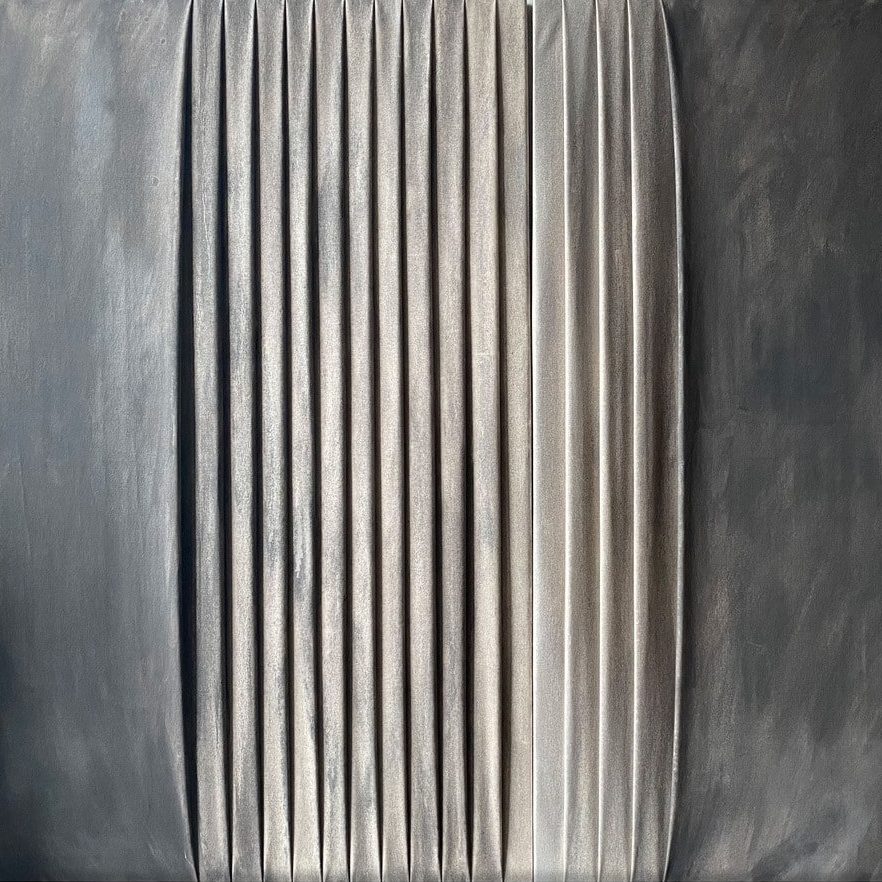 21 february – 4 march 2023

hours:
Tuesday – Friday: 12pm – 7pm
Saturdays: 12pm – 4pm
admission: Free
..these works seek not to deceive but rather to simultaneously appreciate and critique…
The view becomes a window when a fly hits the glass; the next thought is which side is the fly on.
Overwhelmed by the visual, Can't See for Looking interconnects lineal visual language with lateral separations in an accordion of scrutiny. Practicing with an acknowledgment of duality, these works seek not to deceive but rather to simultaneously appreciate and critique. Paint is explored in both its intangibility as colour and its tactile embodiment, from its innovations of manufacture to the traditions of its application.
History folds into the present, symbolism merges with the literal, and representation remains a painting.
b. 1992
2017 Bachelor of fine art (Drawing and Print Media) VCA (Melbourne University), Naarm/ Melbourne
2013 Bachelor of Communication Design, RMIT University, Naarm/Melbourne
Oliver Bradley is an early career artist practicing on Wurundjeri country, Naarm (Melbourne) and Dja Dja Wurrung country. Bradley's practice makes use of traditional and contemporary materials in an honest examination of forms and perception. His work encourages unconscious critical processes alongside traditional understandings of art. Bradley's genuine awareness of the viewer is essential in creating compositional conversations. Whether the emphasis is on cerebral or sensory interpretation, everything included (or not included) is made to be perceived.
A graduate of the Victorian College of the Arts (Bachelor of Fine Arts) in 2019, Bradley is currently a Paint Maker at Langridge Artist Colours; professionally manufacturing paint for his own practice as well as a vast community of artists in Australia and beyond. His knowledge of the manufacture of artist materials informs his practice conceptually and practically.