1863: The Birth of Impressionism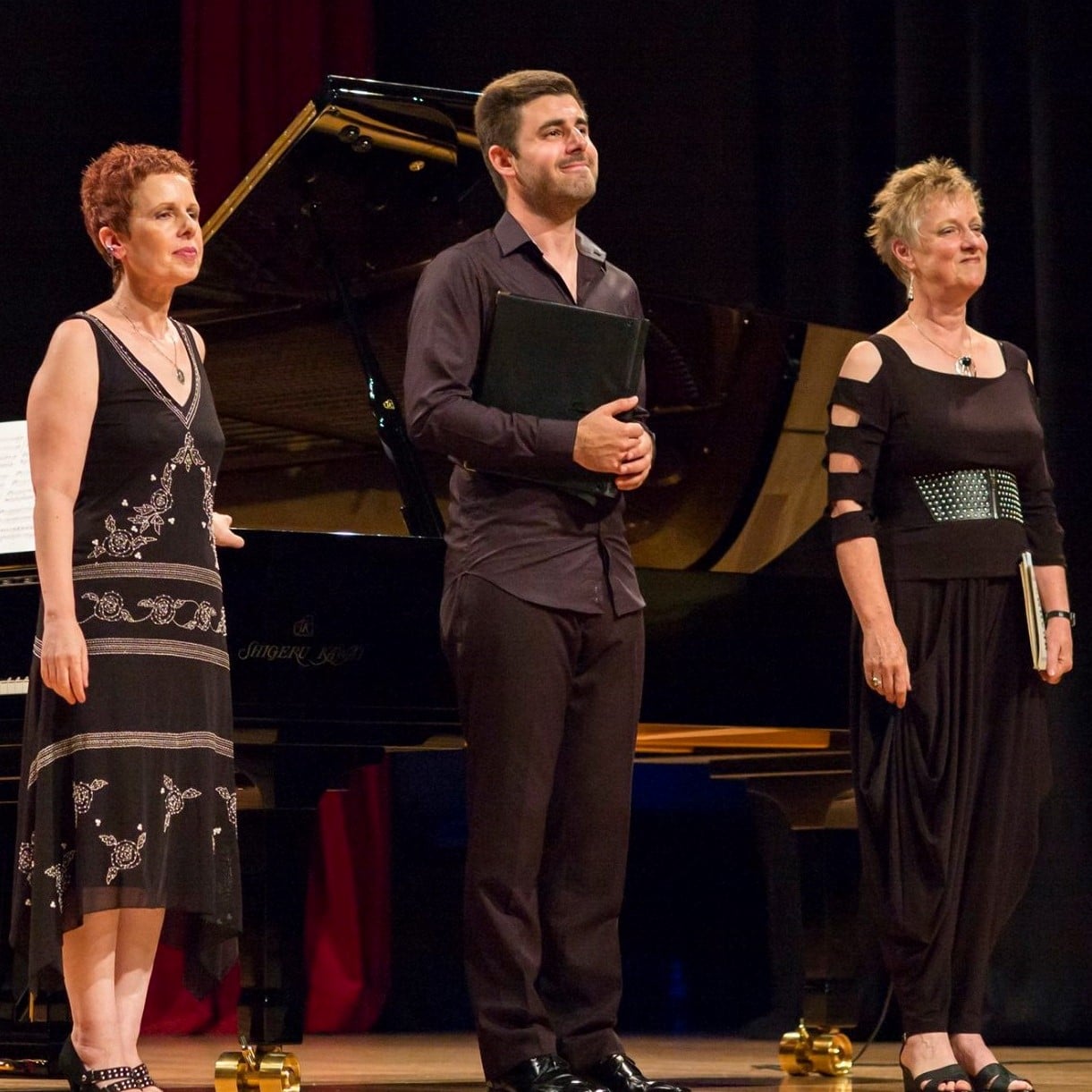 Sunday 21 August 2022

time: 5pm
ticket price: $32 – $38
bookings: 03 9662 9966
The year is 1863 and the Emperor Napoleon III has decreed that all paintings rejected by the Salon's judges can be exhibited in a nearby room "wishing to let the public judge the legitimacy of the artists' complaints". Thus was born the first Salon des Refusés and the seed of Impressionism was planted. Using 5 famous paintings as focal points, this program explores French poetry and music inspired by them through songs by Debussy, Fauré, Duparc and duets by Chausson. Looking to future generations of painters and composers, we pay tribute to Poulenc with a performance of his monumental song cycle Le Travail du peintre.
Merlyn Quaife AM, soprano
Nicholas Dinopoulos, bass-baritone
Unique in the musical landscape of Australia, Songmakers Australia brings together some of the country's leading singers and instrumentalists in a diverse repertoire comprising some of the pinnacles of all chamber music.
Under the artistic patronage of Graham Johnson, founding director of the acclaimed London-based Songmakers Almanac, pianist Andrea Katz teams with soprano Merlyn Quaife, mezzo-soprano Christina Wilson, tenor Brenton Spiteri and bass-baritone Nicholas Dinopoulos in inspired programs that feature a dynamic interplay of song and chamber music.
Celebrating their 10th anniversary, the ensemble continues their pursuit for musical excellence and the promotion of international and Australian vocal chamber music. They presents a yearly subscription series at the Melbourne Recital Centre, where they have been Local Heroes since 2011, as well as numerous invitations to perform at leading festivals and recital series Australia-wide (Melbourne Festival, Art Gallery of NSW, Peninsula Summer Music Festival, Art Song Canberra, MDCH and the Art Gallery of Ballarat). They are regularly heard in national live-to-air broadcasts.
Ticket Prices:
Full: $38
Concession: $32
Group 8+: $32
Concessions:
Pensioners/Full-time students/MEAA members
NO BOOKING FEE SURCHARGE